Enjoying my rainbow salad with sweet tahini dressing today! On a cloudy day everyone could use a little rainbow on their plate 😀
Salad recipe
Ingredients:
2 cups green kale
cherry tomatoes
yellow cherry tomatoes
1/2 cup purple cabbage
2 tbsp yellow corn
cucumber
tahini seeds and cashews to garnish
1/4 lime
Instructions:
The type of kale I'm using here is green curly one. Wash and cut kale, slice cherry tomatoes, chop purple cabbage, slice the cucumber. Whenever I don't have access to fresh corn on the cob, I use organic frozen corn and defrost it in warm water. Arrange or mix all ingredients and pour with sweet tahini dressing – scroll down for the recipe!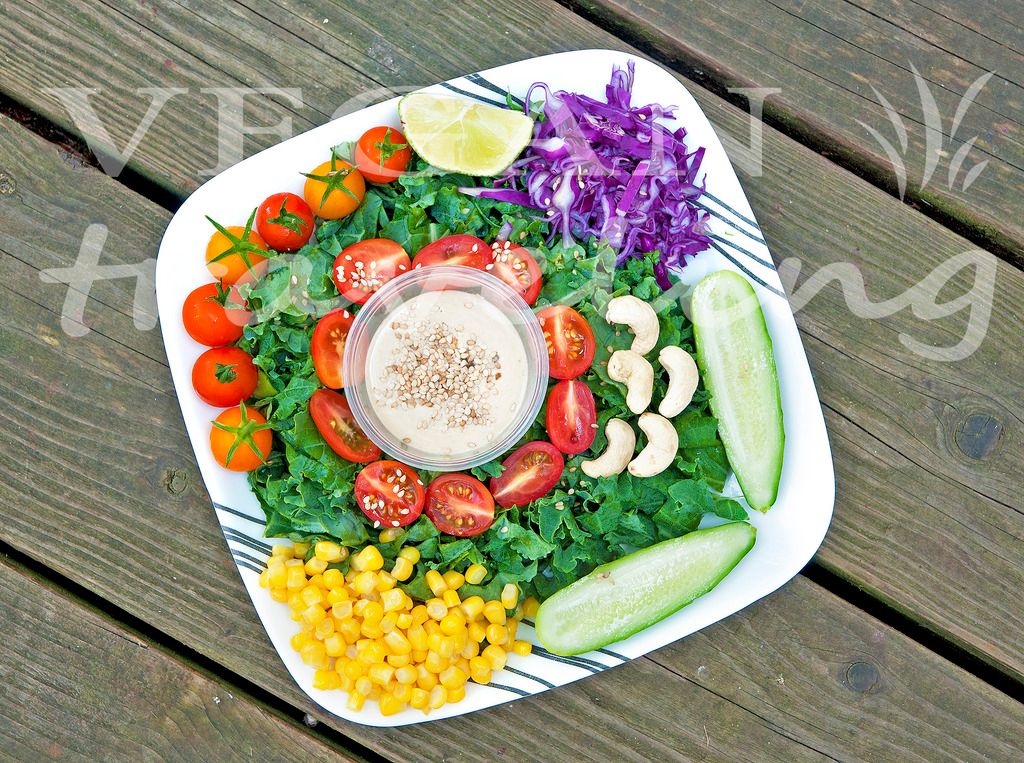 Sweet Tahini Dressing recipe
Ingredients:
1 cup tahini
2 tbsp apple cider vinegar
2 large garlic cloves
1/2 lemon, juiced
2 tbsp maple syrup
1/2 tsp salt
Instructions:
Place all ingredients into a blender (I used Vitamix) and mix on high speed. Alternatively, you can mince garlic and blend all ingredients by hand which makes it chunkier more authentic. Mix in with your salad and enjoy!