Summer is in full swing! It's definitely going to be an amazing hot weekend in Seattle, so we're gonna to hit the Alki beach today and of course shop at farmers market tomorrow. Pure bliss 🙂 And for now, enjoying this amazing invigorating and cooling summery Kale Pineapple Raspberry smoothie.
On such hot days it's very important to remember to stay well hydrated. Make sure to drink a lemon water or fruit infused water in the morning, and bring fresh filtered water with you everywhere you go. If you don't feel hungry on such days, consider doing mono-meals or a juice/smoothie day – this will ease the heat off you and provide additional detox for you body. Check out my recommendations for going on a juice cleanse to make sure you do it properly.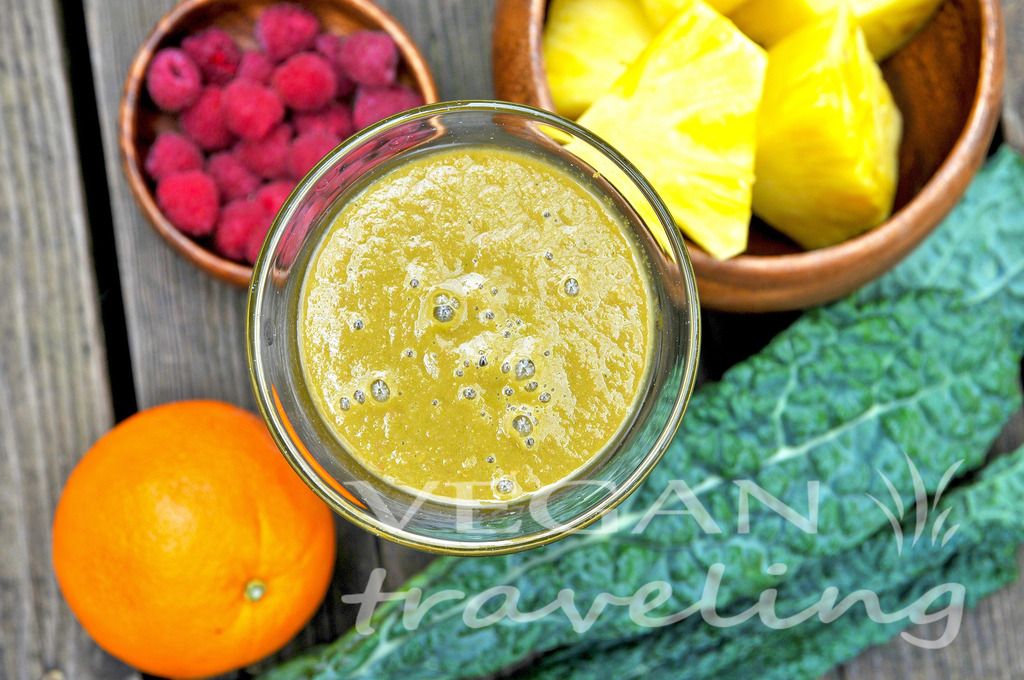 Kale Pineapple Raspberry Smoothie recipe
Ingredients:
1 leaf dino kale
1 orange
1 cup chopped pineapple
1/2 cup raspberries
1 tbsp flaxseed oil
Instructions:
Wash, peel and cube all ingredients. Place everything in your Vitamix or blender of choice and mix on high speed.