We have tons of fresh peppermint in our garden now, so I decided to add it to my breakfast today – tropical pineapple smoothie this time! Worked out to be a very pleasant taste – all fruits and berries with a slight hint of peppermint. Yum. While prepping to make the smoothie, I just loved how vibrant were the colors of ingredients so couldn't help but snap a pic of them! Eat the rainbow for optimal health and happiness! 😀 Raw vegan lifestyle is super easy and filled with amazing benefits and gratification! Check out the recipe below: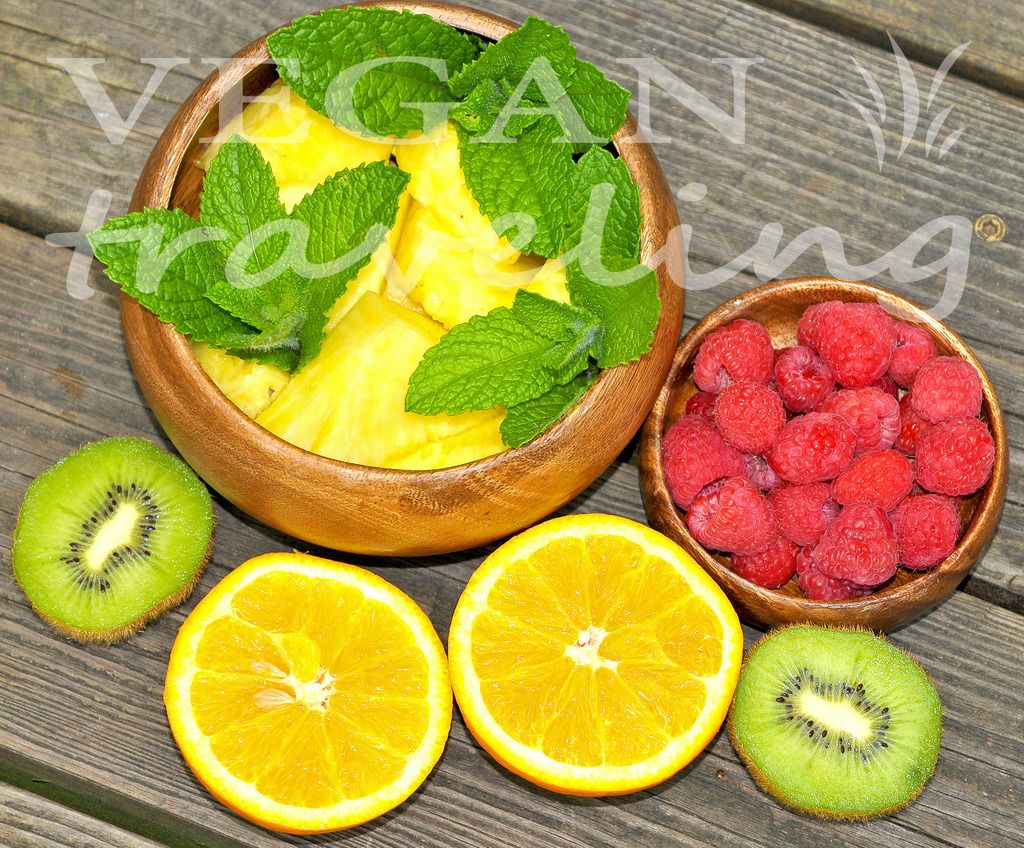 Tropical Pineapple Smoothie Recipe:
Ingredients:
1 cup pineapple
1 orange
1 kiwi
1 twig of fresh peppermint
1/2 cup raspberry
2-3 tbsp water or more
Instructions:
Throw everything in Vitamix and blend that smoothie up!