Another amazingly delicious cleansing "broom" salad today. This time I modified it by adding leek, green peas and seasoning making it into a green pea cleanse salad 🙂 So yum!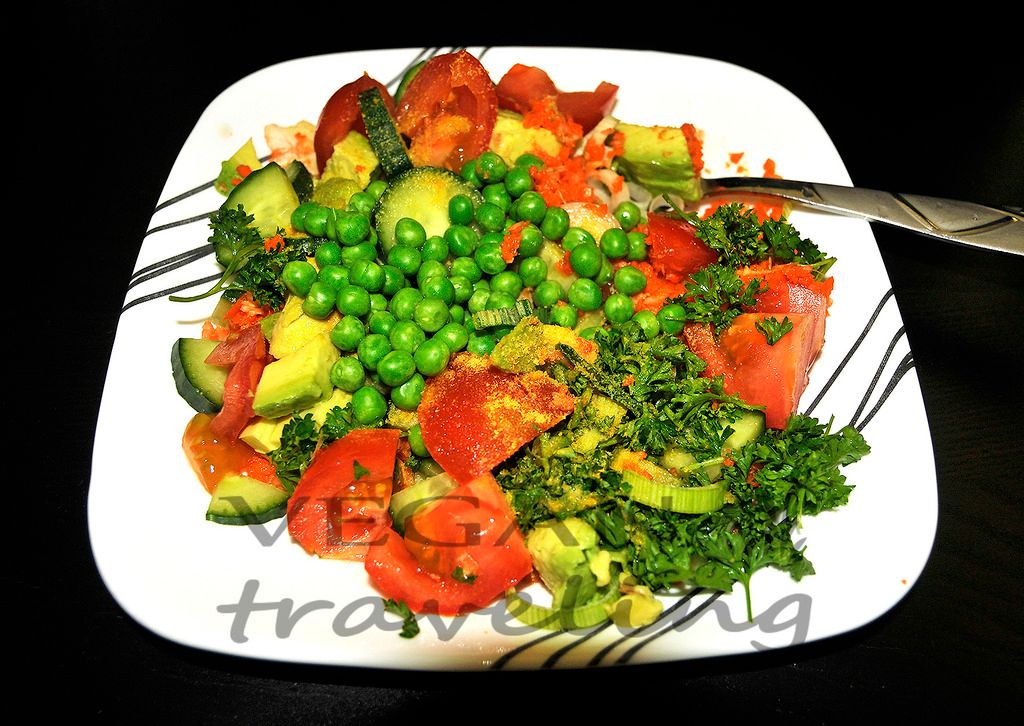 Green Pea Cleanse Salad
Ingredients:
1 carrot

1/2 cup cauliflower

1 medium tomato, sliced

1/4 English cucumber, chopped

1/2 cup parsley

1 tbsp leek, chopped

1/4 avocado, cubed

1/4 cup defrosted green peas

1 tsp nutritional yeast

1-2 tbsp lemon juice

1 tbsp grapeseed oil

salt to taste
Instructions:
Chop up carrot, cauliflower and parsley in a food processor (or Vitamix) and place into a bowl. Add all other ingredients and mix well. Top with nutritional yeast, salt to taste, lemon juice, grapeseed oil.
I just love how simple, cleansing and yet decadent this salad is!