One of the things I love about raw foodism is when you don't have time to prepare something fancy you can always chop up some veggies and enjoy them in their most natural delicious way. Today our dinner is super simple and yet beautiful and so filling – sliced cucumber, carrots and tomatoes on the vine. The dip is my new cheezzie sweet red pepper sauce – it is sweet, sour and also a bit cheezzie due to nutritional yeast. Works perfect with fresh and crunchy veggies we've got in our fridge today. It's such a fantastic combo – you just gotta try for yourself!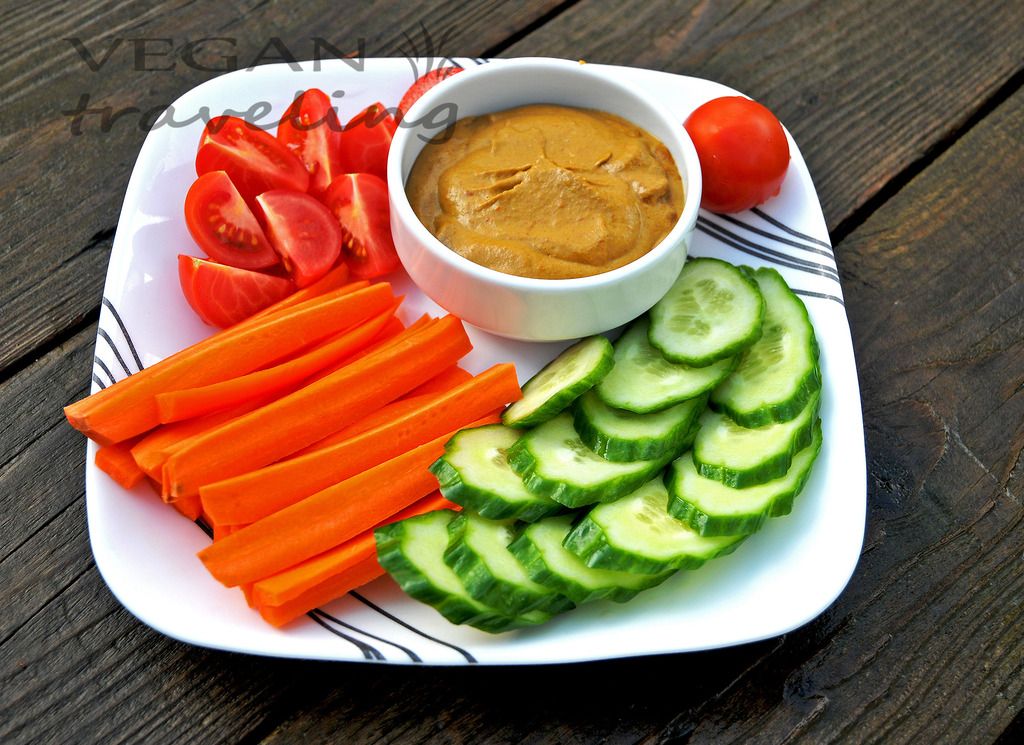 Red Pepper Dip recipe
Ingredients:
1/2 cup almonds
1/2 cup cashews
1/2 red bell pepper
1/2 cup basil
1/4 cup parsley
1 small clove garlic
1 tbsp nutritional yeast
1 tbsp maple syrup
1 tbsp apple cider vinegar
1 tbsp cold pressed olive oil
salt to taste
3 tbsp water
Instructions:
If using Vitamix – blend up all ingredients and transfer to a container. Keeps in the fridge for up to 5 days. If using a different blender – make sure to chop ingredients into smaller pieces, then mix everything together.
I use this delicious sauce both as a dip and as a decadent sauce for various dishes.