I've been keeping a package of fresh cranberries in my fridge since forever not really sure what to use them for. Until realizing that a smoothie doesn't always have to be banana&spinach based and can contain virtually any fruits, berries and other goodness. As I also had a nice ripe mango that I hadn't been wanting for some reason (yup, sometimes I just don't crave overly sugary tropical fruits and hang around with the more local gang of apples & blueberries) and it was already about to go overripe, so I threw the mango into my blender as well. Also utilizing other things remaining in my fridge that needed to be used up – 5 strawberries remaining in a package, last couple branches of fresh peppermint and a slice of lime. Vitamixed all these and the taste was…yummm… Not overly sweet, but rather slightly tart and minty. In other words, if you guys like cranberry water then this smoothie is definitely for ya!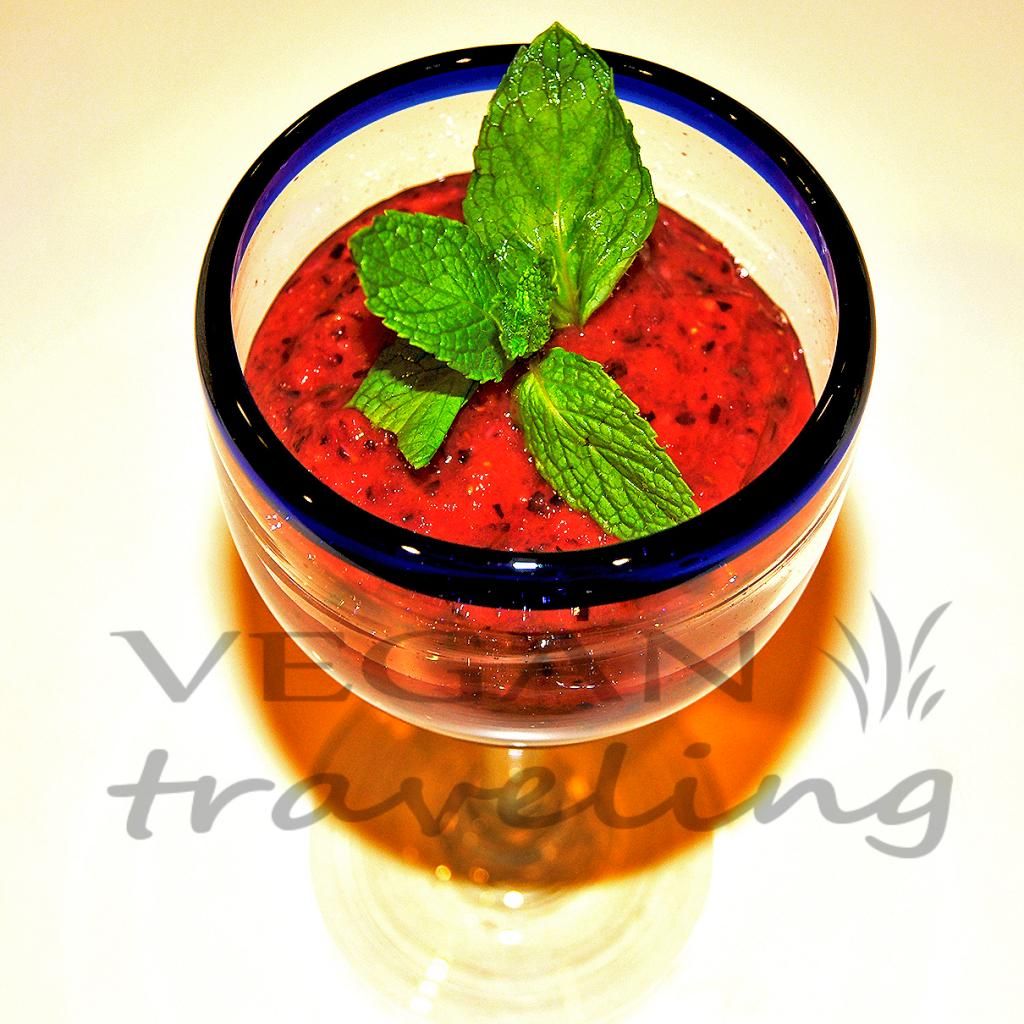 Cranberry Mango Smoothie recipe
Ingredients:
1.5 cups fresh cranberries
2 small branches of fresh peppermint
5 large strawberries
1 large mango
juice of 1/4 lime
Instructions:
Blend in Vitamix. No water is needed! If you find it a bit too tart, you can always add some real maple syrup.