My try at chia pudding – mixed up my own almond mylk, added chia seeds, let stand overnight. Results – very interesting! Never tried it before, so wasn't quite sure what to expect. I didn't add enough sweetener to the mylk, so the pudding itself was very neutral in taste with a nice crunchy texture. But because of its neutral flavor, it resembles tofu – you can make it with pretty much anything and it's going to absorb the taste of those additional flavours. This time I used maple syrup and strawberries.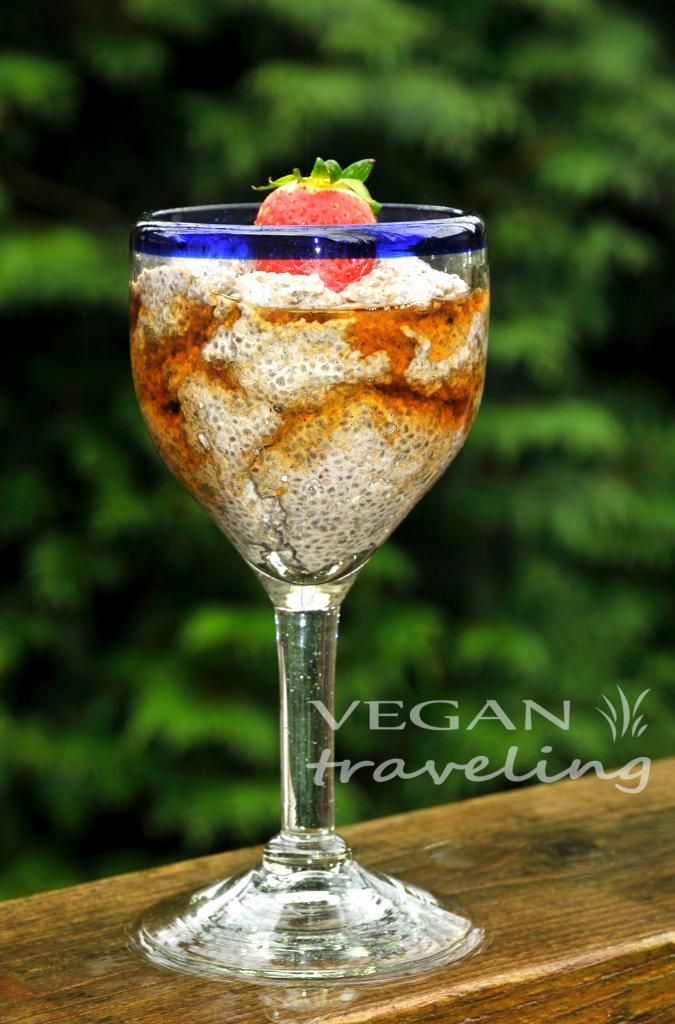 Maple Chia Pudding with Strawberries
Ingredients:
2 cups almond mylk:

2 cups of water
2 tbsp almonds
2 tbsp maple syrup (or any other sweetener)
pinch ground vanilla

6 tbsp chia seeds (but I think it worked out a bit too thick, so next time I'll try adding 2 tbsp chia/1 cup of mylk)
Preparation:
Place almond mylk with chia seeds and mix very well! Mixing well is a crucial moment, otherwise you'll get clumps of chia seeds stuck together in your pudding. So keep mixing, let stand, mix again and repeat until the seeds are evenly distributed in the mylk. Let stand in the fridge for 3-5 hours or overnight. Serve with some strawberries/blackberries and maple syrup to taste.