I've been really into marinating mushrooms since after the juice fast. I started out by mixing a bunch of sliced mushrooms with plenty of lemon juice, and then began to experiment with adding other things. Eventually I figured my ideal recipe for the marinade and making it on a regular basis. It makes the mushrooms soft and flavorful – a great addition to any other dish like zoodles or salad.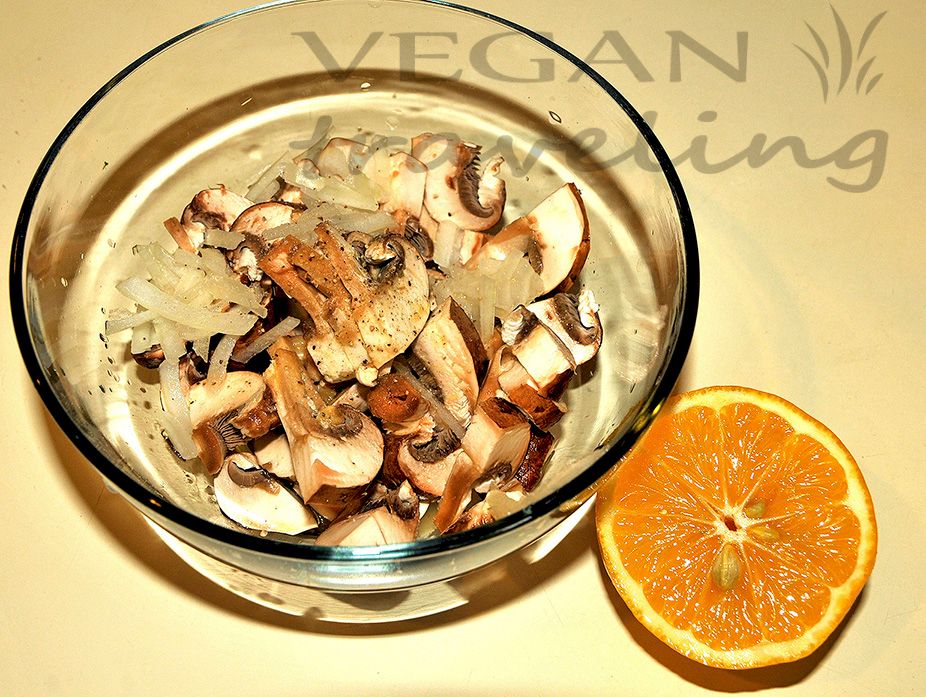 Ingredients:
4 baby cremini mushrooms, sliced
1/2-1 tbsp white onion, finely diced
1/2 Meyer lemon, juiced
1 tbsp organic soy sauce or organic tamari (optional, but great for Asian inspired dishes)
dash of salt & black pepper
Preparation:
Mix everything and let stand for 30 min to an hour. Serve as a topping or mix in with salads.