Raw diet is great. In fact, it's fantastic, because no other diet gives you such a feeling of lightness, energy and positiveness as this one. At least that's what my experience is showing me.
But there are days when I do feel cravings for something, I don't know what, but something fancy vegan and cooked. And that's when I bring in my savior salad – the Avocado & Dill with Garlic dressing! And that is why btw, avocados & cucumbers are one of the staples I always have in my fridge.
The reason I call this salad 'my savior' is because after it I really do completely forget about food for a good half a day. It's amazingly filling and satisfying, leaving no space for any cooked food cravings. So for those days when you have those similar unwanted desires to get off your raw food path, do give it a try! I promise, the results will be amazing 🙂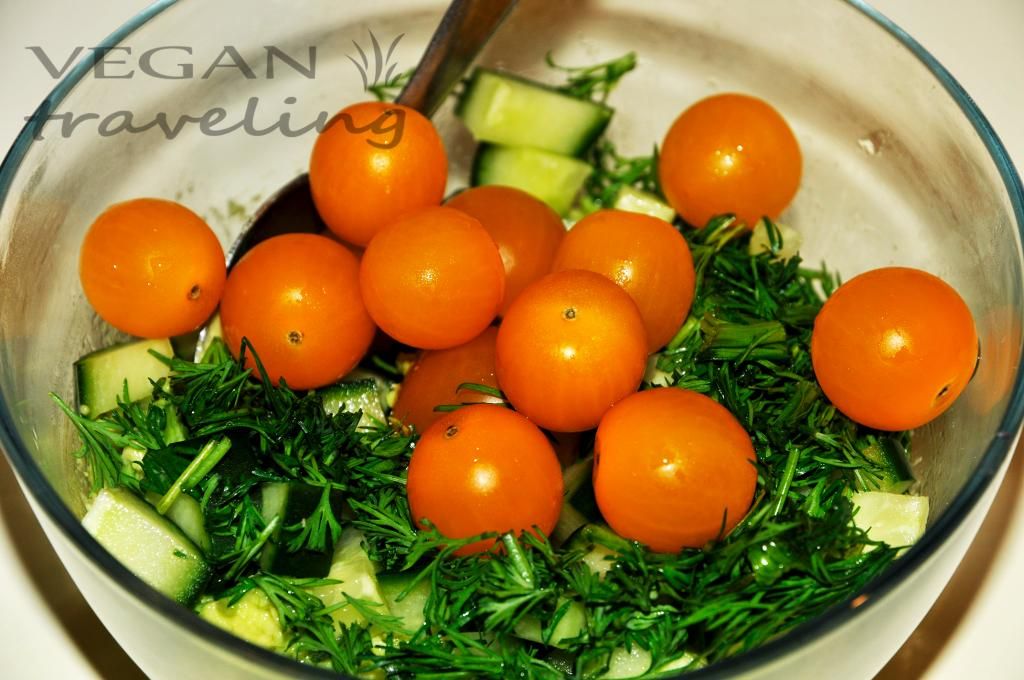 Avocado & Dill Salad with Garlic Dressing
Ingredients (for one):
1/2 hass avocado
1/4 of a long cucumber, chopped
generous bunch of fresh dill, shopped
handful of zima tomatoes
for dressing:

1 tbsp cold-pressed olive oil
1 small garlic clove, crushed
salt to taste
Preparation:
First, mix avocado with dressing and mash it. Then add chopped cucumber and dill. Garnish with some zima tomatoes.