Arrival in Key West felt like something unbelievable – previous time we were here only for 4 days couple years ago, and could barely force ourselves to leave this newly-found heaven. So when we finally came back, after missing it for so long – being there felt totally unrealistic, too good to be true 🙂 Key West – is a little piece of heaven, such a cul-de-sac island on the Overseas Highway, small enough to cross it by foot, and large enough to have permanent population of 25,000 and a history more vibrant and unique than some European towns of equal size. With fantastic beaches, absolutely delicious food, history at every turn, animals running all around, gorgeous sunsets, and I'm running out of adjectives now, the bottom line is – it's a must go, and when you're there it's a pure non-stop enjoyment. Because it would take me several posts to describe the whole trip there I decided to just simply highlight best of the best of what I've seen there.
So, shortly speaking, here's my top 10 pick of a must things to do when in wonderful Key West:
1. First of all, rent a moped or a bike – no travelling by car around the island, you'll miss half the fun ($30/day for mopeds, $15/bikes). Make sure to drive around the whole island at least once – will only take you about an hour and it's totally worth it!
2. Go see sunset from the Sunset Pier restaurant (zero Duvall St) – and if you stay there well past the sunset closer to midnight, when everyone's gone and the place is empty, you'll see huge tarpons fishing for smaller fish attracted by the pier lights; and if you're really lucky maybe you'll even see a couple dolphins fishing as well just couple meters away from you!
3. Swim at Fort Zachary Taylor Park – hands down the best beach in KW. There's a charge to enter ($7/car), but apart from access to the beach the price also includes visiting the Fort, so it's not too expensive. Sunsets are great from here too, but alas they'll kick you out "after the sunset" which usually means right in the middle of it when things get the most beautiful, so better go to Mallory Square for an uninterrupted sunset view 🙂
4. Visit KW Cemetery and do a self-guided tour (pick up brochures at the entrance) to see what interesting characters used to live there. Also there are huge iguanas everywhere around the cemetery, in fact that's the best place to see them.
5. Food – oooh, a whole separate topic! My picks – have lunch at Lobo's Mixed Grill (Key Lime Square right off Duvall St) – fantastic food and awesome crowd and owners; and have dinner and drinks at the Schooner Wharf Bar (voted the best bar in KW by locals!) – a place with fantastic food, great people, right on water and with great live music all the time. The places alas are not vegan, but would happily make menu options vegan on request.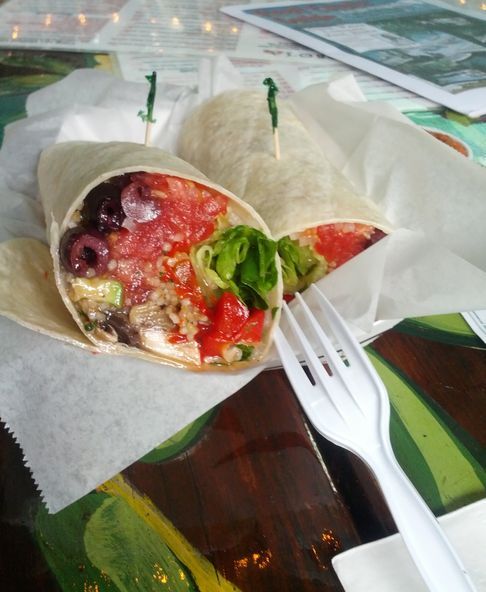 6. Vegan restaurants! Several very good ones – Help Yourself Organic Cafe and Market (try one of the huge local avocados here!), Sugar Apple Natural Foods and The Cafe – really good vegan food and some of them sell sweets and snacks, so definitely recommended.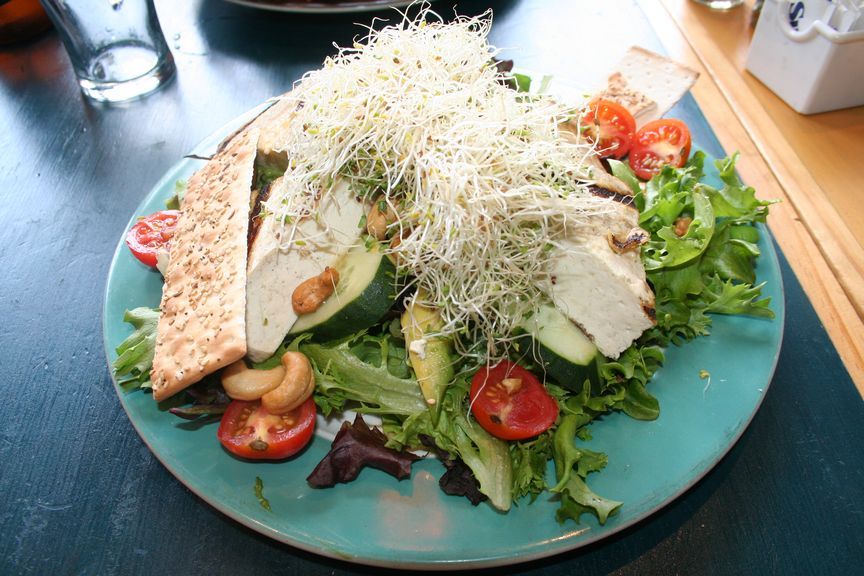 7. Do a self-guided tour of Key West by finding plaques with historic information all around the island; one of such plaques will tell you about Key West roosters (protected by law!), that originated from Cuban fighting roosters, now they are happily living literally everywhere on the streets of the island and wake up everyone with their optimistic cock-a-doodle-doo all the time 🙂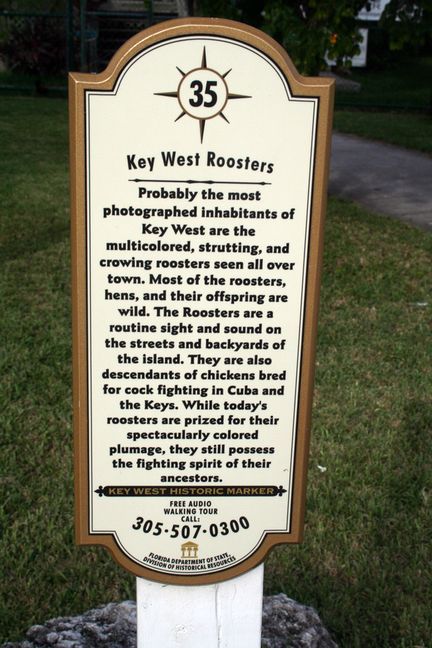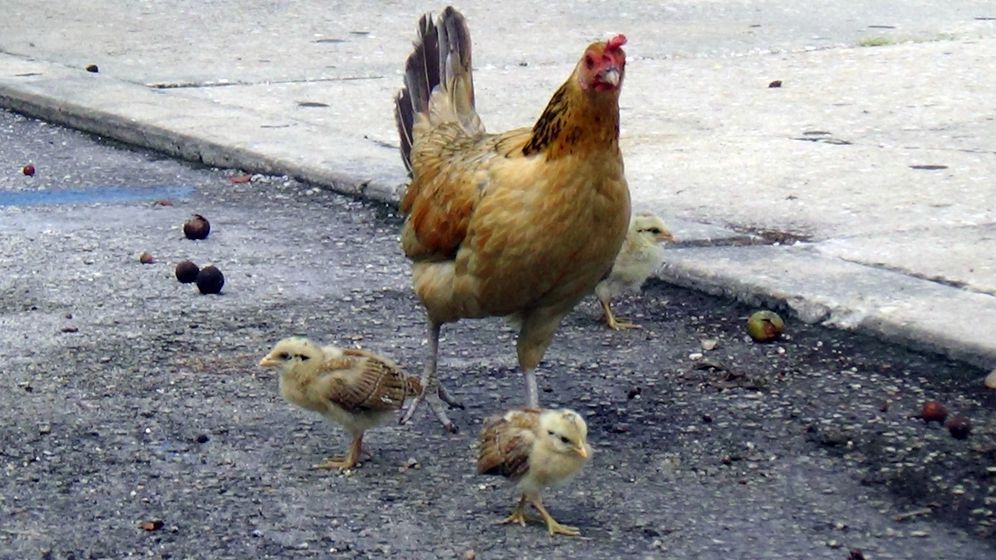 8. If you're into ghosts, then you are in a right place – you can either take a ghosts of Key West tour (several available on the internet) or just do a self-guided walk following one of the websites. There are plenty of quite creepy stories to learn, so ghost-hunters won't be disappointed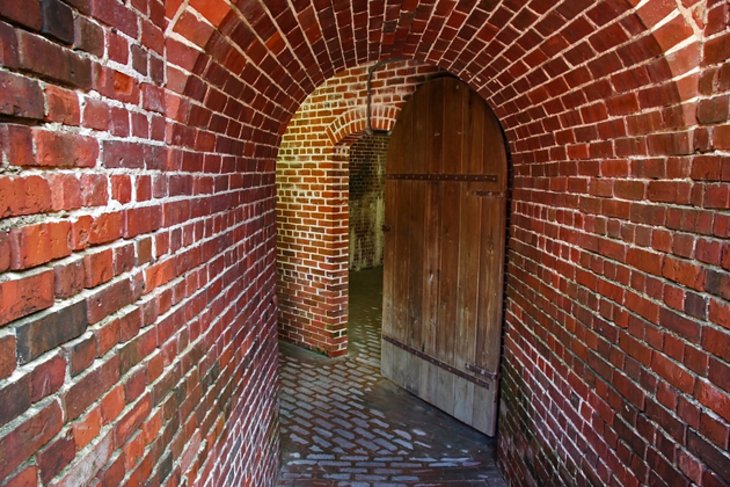 9. Attend local sanctuaries – Key West Wildlife Center (many injured birds are taken care of, plenty of painted turtles in the pond, iguanas and roosters everywhere) and Nancy Forrester's Secret Garden (a small place where Nancy, the owner, adopts and takes care of all homeless parrots)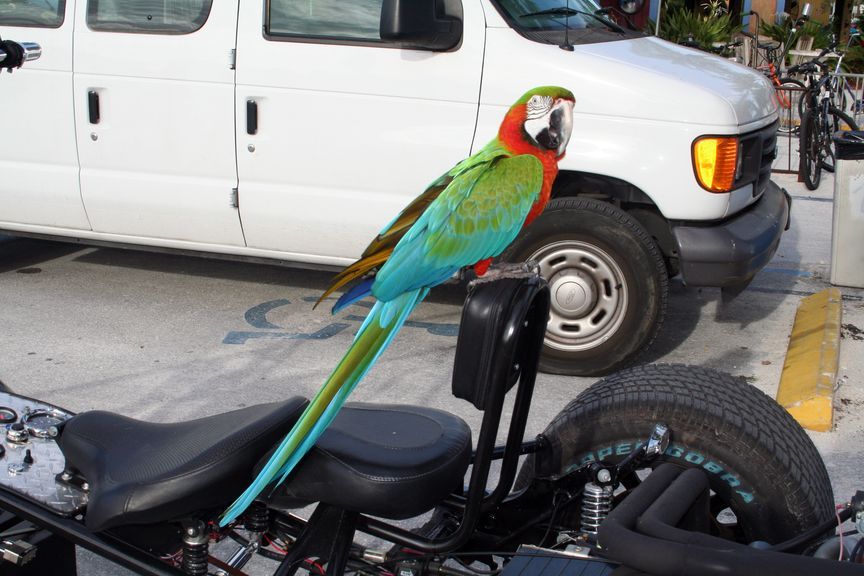 10. Go to Dry Tortugas National Park!! An absolutely fantastic experience, snorkelling, walking around the historic fort, taking a boat there – each part of it is great! Plenty of tour companies offer going there, or you can simply take a ferry to the island.
There are many other awesome things to do in Key West and I'm sure everyone will find their own favourites, such as Hemingway's Museum, Garden Museum at West Martello Tower, Sloppy Joe's Bar etc etc, but if you're limited in time then I would say make sure not to miss at least these 10!
* some of the pictures are not mine, links to the original websites are provided