Flying over Miami, I saw the craziest hugest clouds I've ever seen – they were multi-layered, of various shapes and types, multi-colored, making the city under them look minuscule, more than they usually do. And so they were when looking from the ground – monstrous castles that just show up out of nowhere, run over our heads, pour tons of tropical rain and disappear turning the sky awesomely purple. Loved it!!
Miami Beach is a crazy hustle&bustle, with restaurants occupying the streets (okay, at least the west side of Ocean Dr), mostly horrible food (and compulsory 18-20% tip included in your bill everywhere), attractive people walking around in swimsuits, traffic of Maseratis and Ferarris, music all around. It was a nice and humid +35 there in mid-September – so amazingly hot, that even the ocean water was warm and wouldn't cool us down a bit. The beaches are beautiful and of course with myriads of people. And at the end of the beach, to the south, huge majestic cruise ships would come out from Biscayne Bay starting their journey.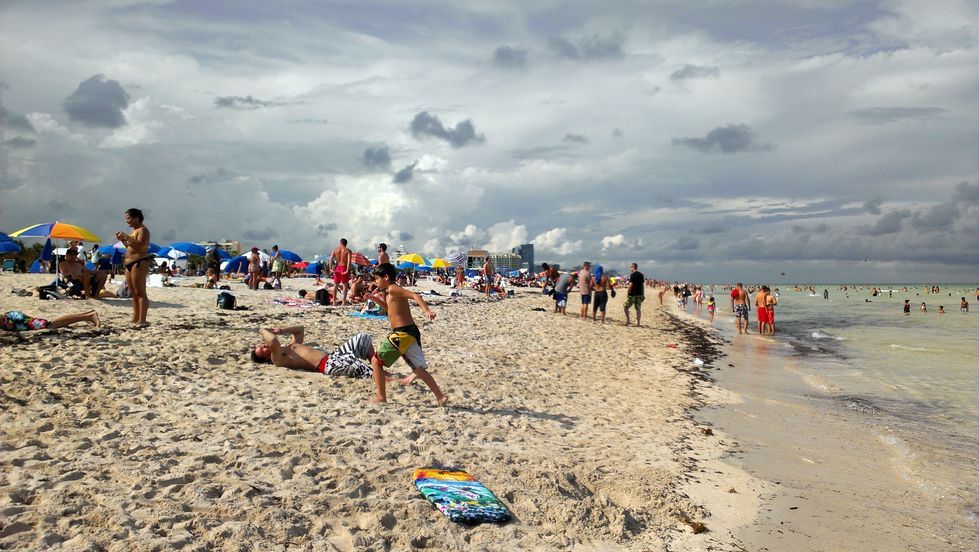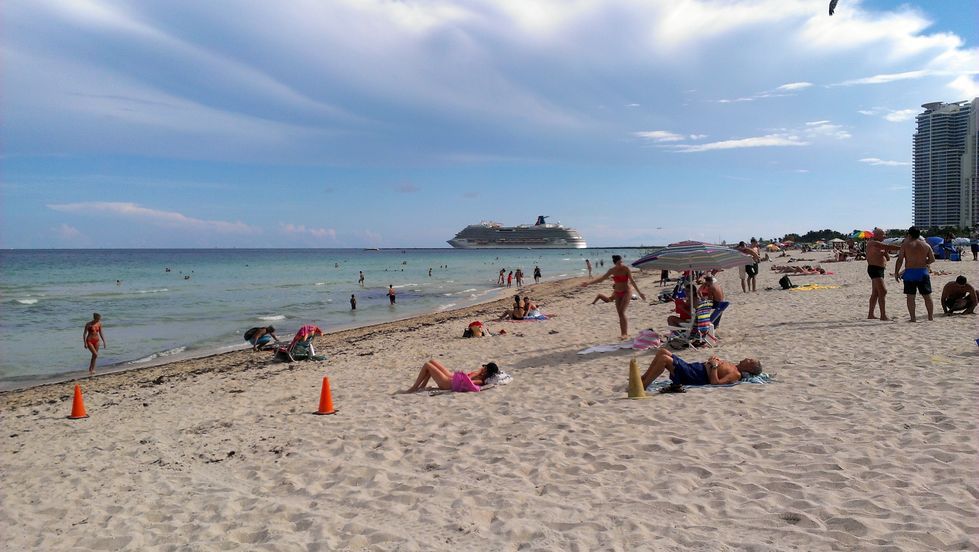 It's funny how every time I go somewhere to the south, I bring my *Toronto summer clothes* with me, and after arriving realize that my clothes is probably something people wear here in winters. So always have to urgently get something truly summery right on the spot to prevent over-boiling.
After going crazy for 2 days in the overpriced and spoiled but beautiful and sporty Miami Beach, we escaped to the Keys, but before that checked out Haulover Park in the north of part of the island. Pretty much as soon as we left the South Beach, the area became much less crowded and residential with rows of huge condominiums towering on both sides of the road.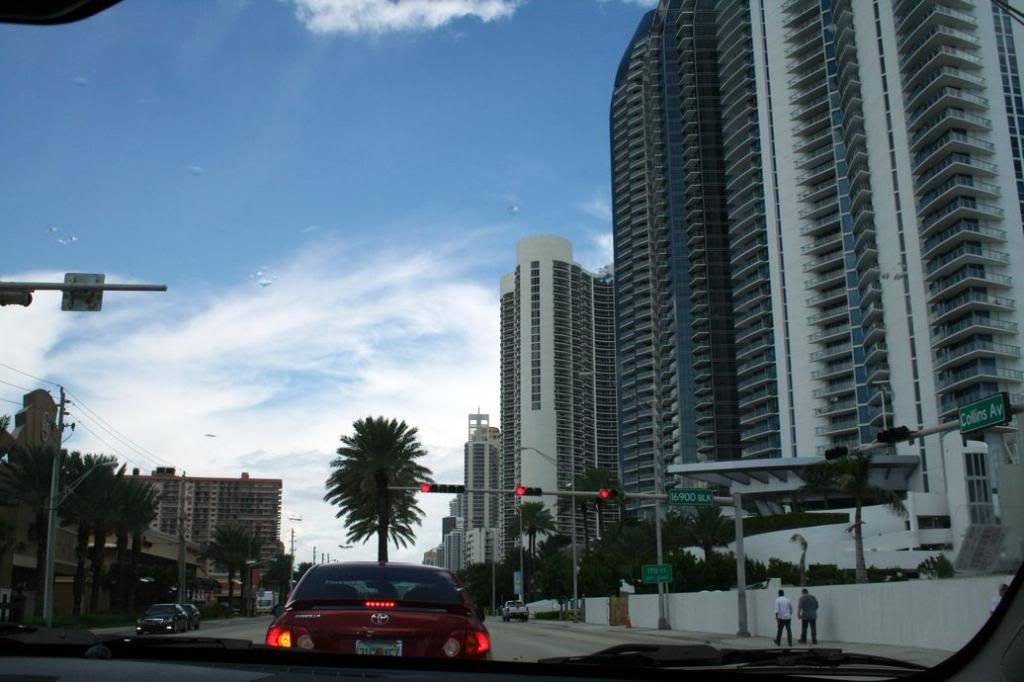 The Haulover Park is amazing – long white sandy beach with, if compared to the South Beach, almost no people, and seemingly all mostly locals. There were huge fantastic clouds at the horizon again, so I had the opportunity to take some nice contrasting pictures. The water at this beach was going deeper much faster, so as a result it felt much nicer and cooler than at the South Beach. Overall much better impressions, and if we happen to be in Miami Beach again, that would likely be the place to go for a swim at.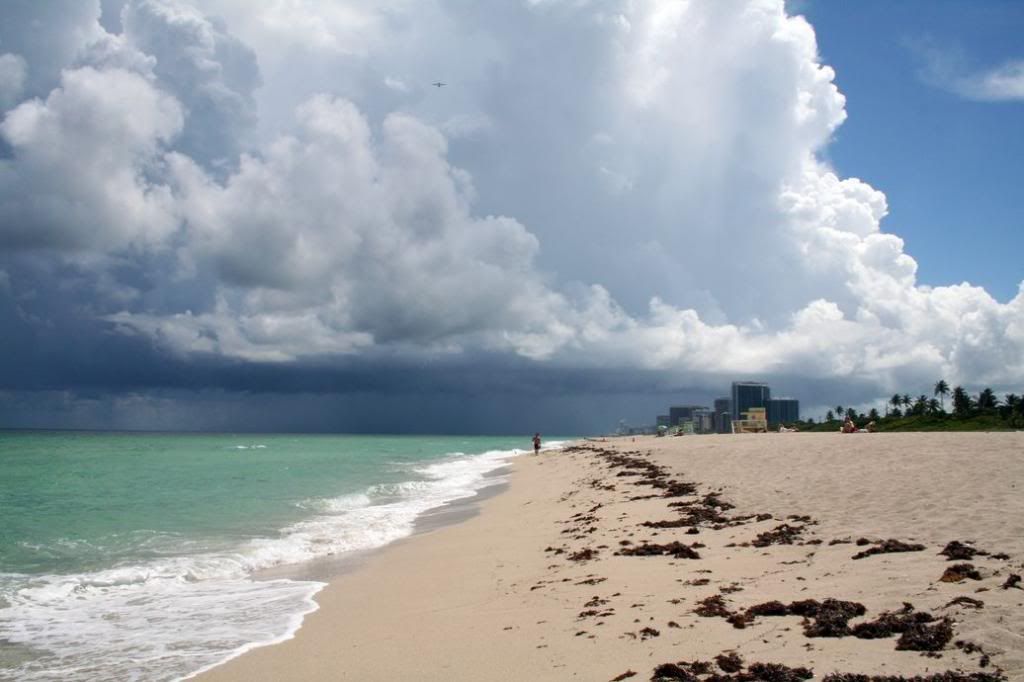 Interesting thing we've noticed in all of Miami – many cars were really damaged, some were driving around with a missing bumper or a part of the car attached to it with ropes! Never seen anything like that anywhere else, still wondering what's the deal here?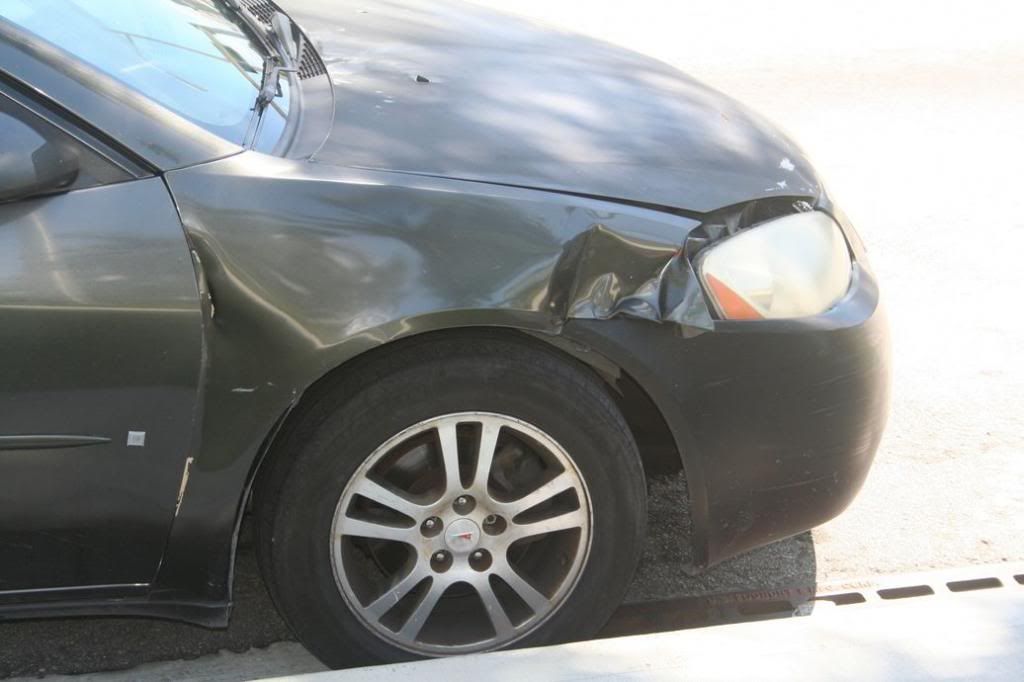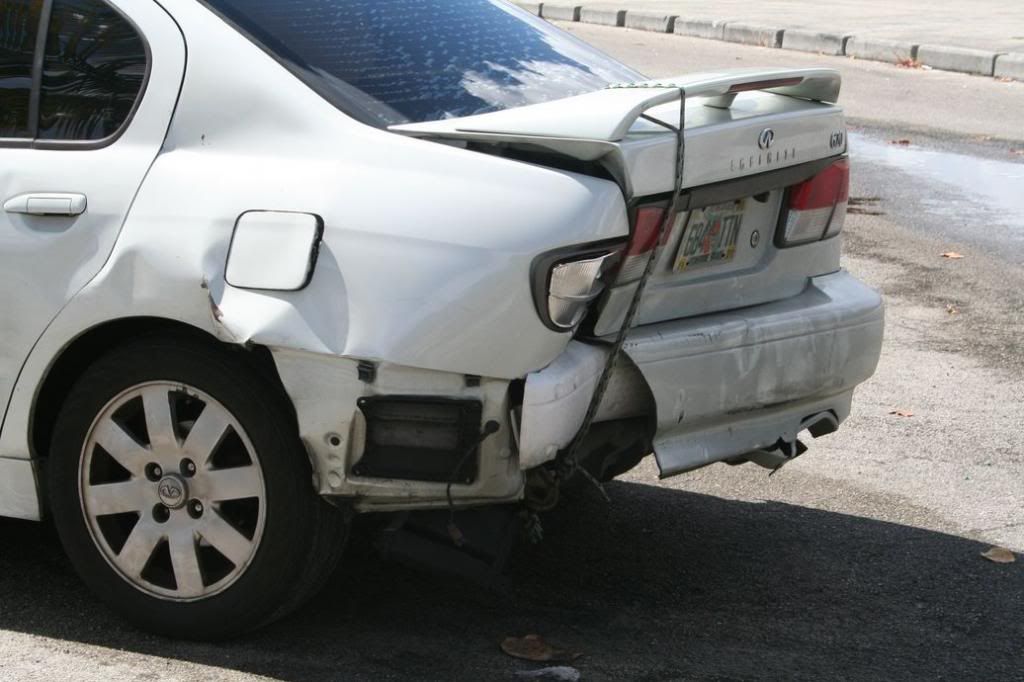 After the park we drove past the Venetian Islands – artificial islands with gated communities in Biscayne Bay. As it all was gated, we obviously didn't see much, except for huge mansions peeking from behind tall fences. Ah well. Here's a bad quality picture from the bridge of people's happy private island estates.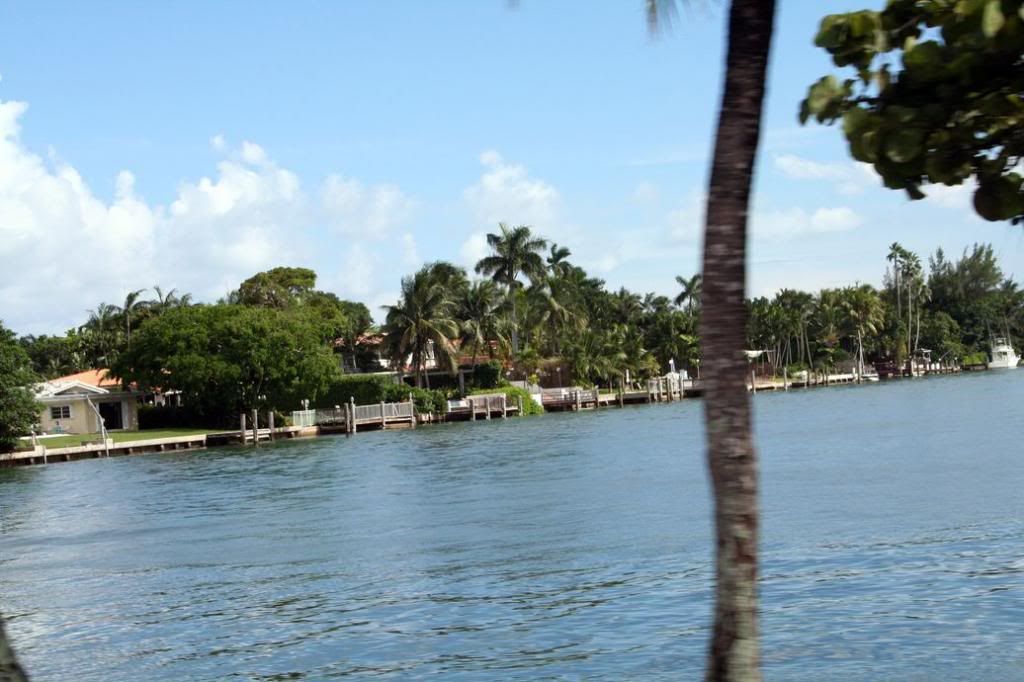 Now, something that we saw, but didn't have time to explore further – Miami has a fantastic huge port on Dodge Island, and views to it from Virginia Island must be great for pictures. But being in Miami for 3rd day already was getting on our nerves and we had to urgently escape from it, so hopefully I'd get a chance to shoot it next time.
Because of the time we were leaving we got stuck in traffic for a bit, it's interesting how some of the roads there designated as a major 'highway' were actually some old two-lane roads. But as everything around was new to us, the traffic wasn't as irritating as it always is, not too bad to be 'stuck' on a road with tropical trees all around and parrots flying by! 🙂 Soon it cleared up anyway, and we continued going on Hwy 1 towards the Overseas Highway.