Alright, a whole year has passed already, oh my. So glad I've started this thing and friended some really cool lj'ers along the way =)
So…..celebrating 1 year of my blog with this super green and super delicious smoothie! My version of this raw awesomeness: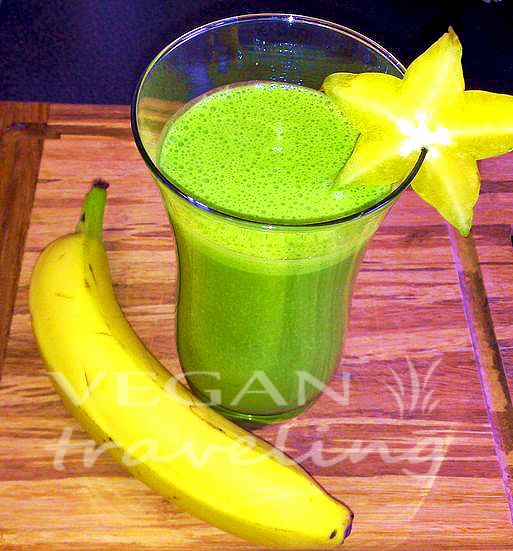 Ingredients:
2-3 cups fresh spinach
1 ripe banana
1 tbsp flax oil
1/4 – 1/2 cup water, depends on what consistency you prefer
add couple star fruit slices
Instructions:
Throw everything in blender and mix it up.
Mmmm…heavenly! Great choice for breakfast, and btw you wouldn't taste flax oil in it at all. Happy smoothing! 🙂