Hey guys, apologies for not posting much lately, it's a crazy busy time of the year.
Anyhow I'm back with some pics from vegetarian sushi place that we recently discovered – one of their cooks is totally an artist, he was making some awesome flowers or animals out of vegetables with every dish. Here's the super cute bunnies he created out of cherry tomatoes, I couldn't resist taking a pic: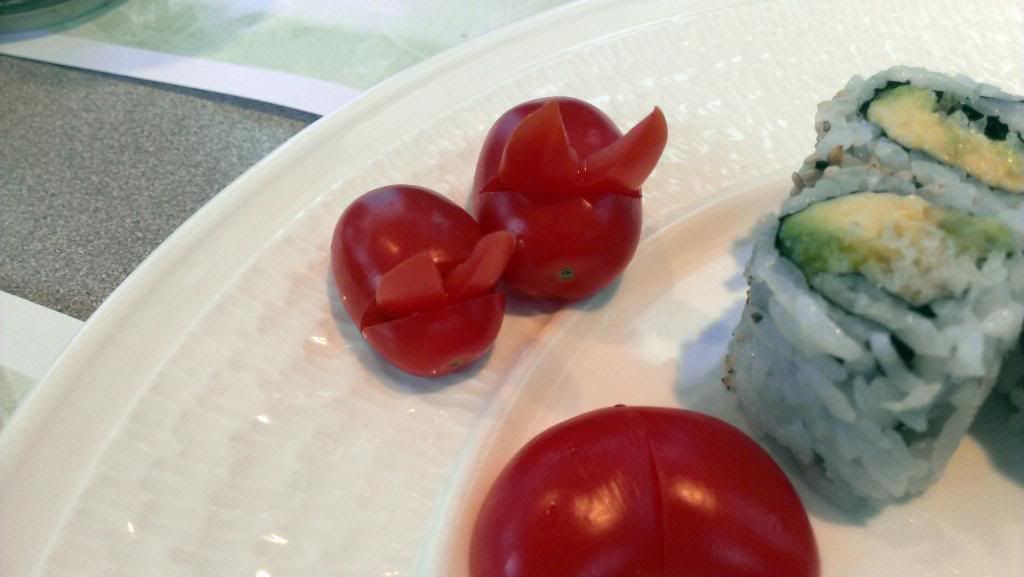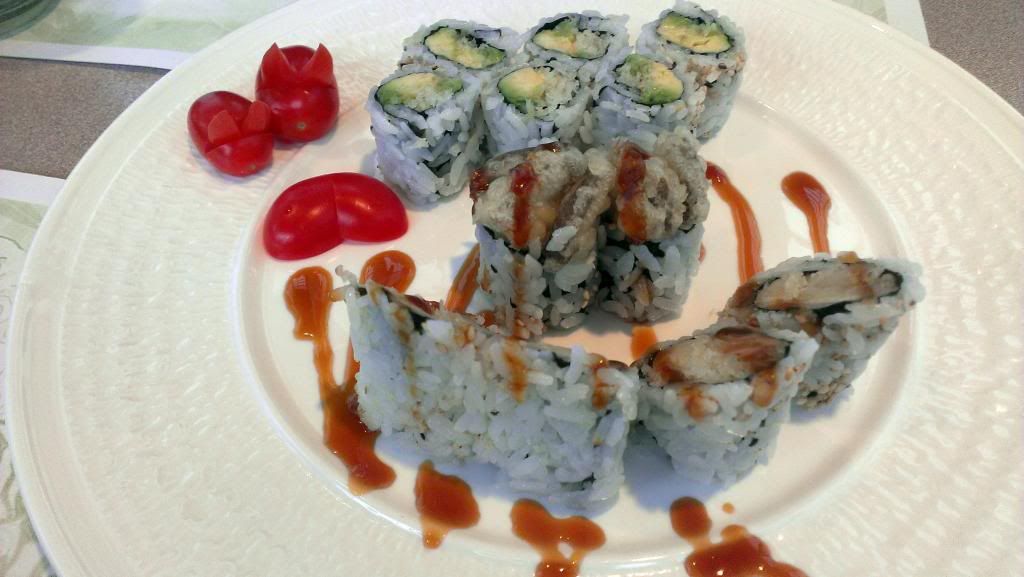 Great idea for the future, will be decorating my plates this way too, as long as I can succeed with the art:)
The vegetarian sushi place is called Tenon Vegetarian Cuisine, if you visit Toronto, it's an awesome place to go to.