Here's what I'd like to share about Tofino:
Tofino Motel – very clean, recently renovated little motel; located near the shore of Tofino Bay and has beautiful views of the Bay; each unit has a small balcony with some chairs; breakfast and lundry are not included, however the motel is walking distance to all great breakfast places and to town's laundry as well. Service was friendly, excellent impressions. Btw, you always get a small discount for whale watching tours and other activities when staying at Tofino hotels, so make sure to check the booklets in your room.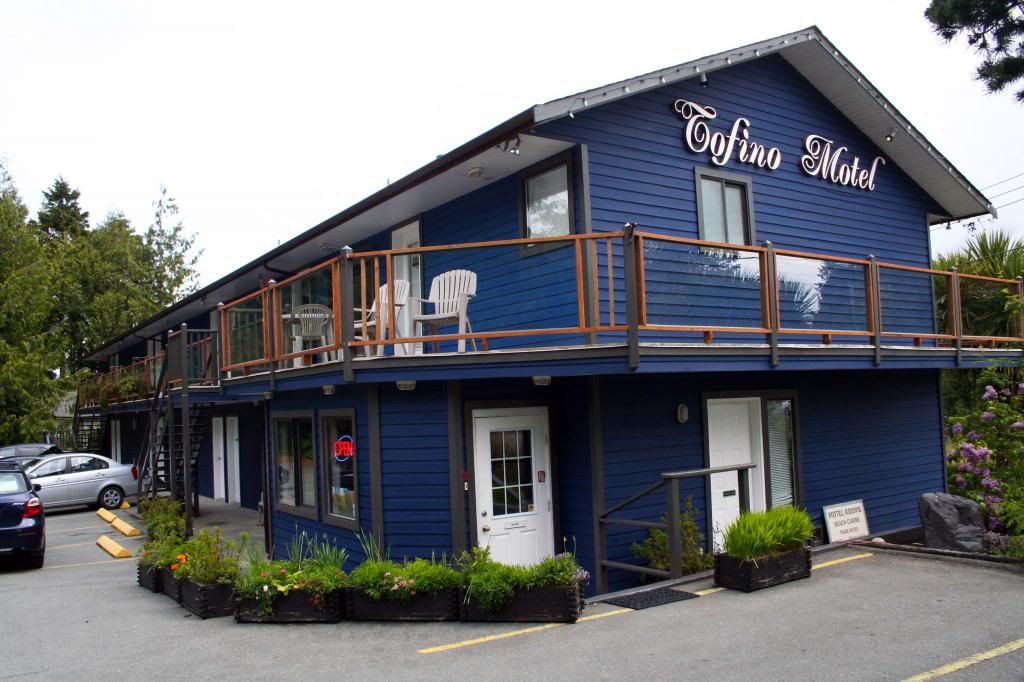 Weigh West Marine Resort Pub – excellent pub, open late, located right on the docks with beautiful beautiful views! Not much vegan options, but if you're good with some corn chips/fries and guacamole/salsa, then that's the place to go to at night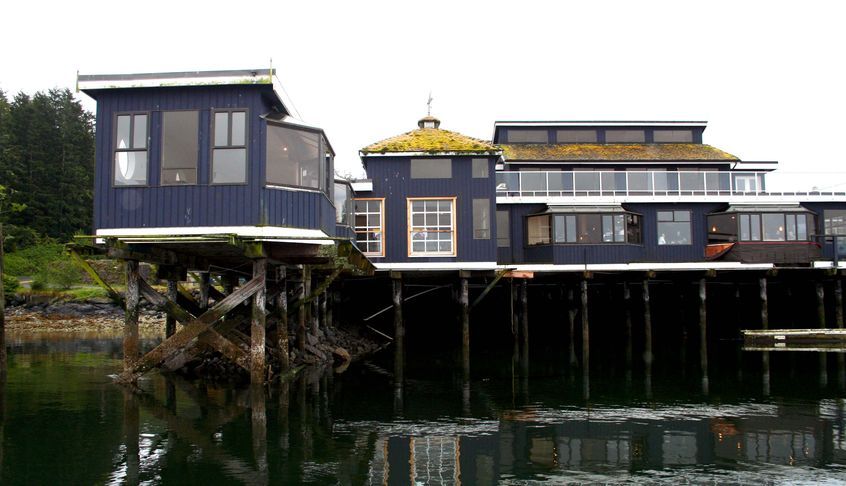 The Breakers Wholefood Eatery – pretty good place with some vegan options, such as samosas and falafels, great teas; although a bit pricey, just like most places in Tofino
Jupiter Juice Bar – nice selection of freshly squeezed juices and smoothies
Shelter Restaurant – the place has really nice ambiance with real fireplace, and although there was not much vegan food to choose from, they went out of their way and prepare me a great vegan dish, here it is, noodles with thai peanut sauce
Tofino Laundry – the only laundry in the town, costly, but does the job; also has showers.