Our drive from Port Hardy to Tofino took more than 10 hours with all the stops along the way.
At Campbell River we took the scenic route, and later of course couldn't resist stopping again at the Cathedral Grove. And of course, as part of the drive was done in the evening, we managed to see another beautiful Vancouver Island black bear that was happily feeding on some grass at the side of the road.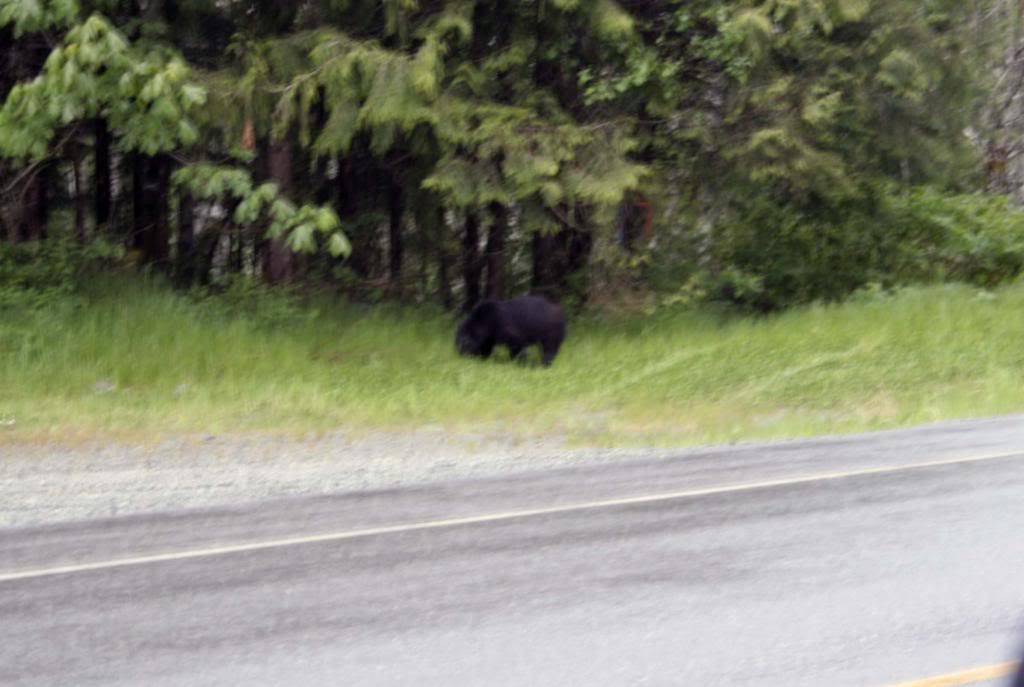 After that, when it already was completely dark, we saw a mother bear with a little cub crossing the road!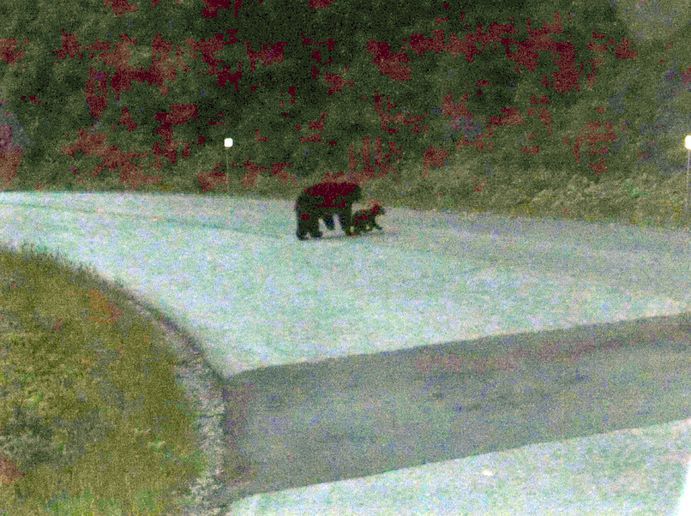 And here's the 'face' that I've noticed in the mountains earlier that day – is it just me, or there really seems to be a face? :))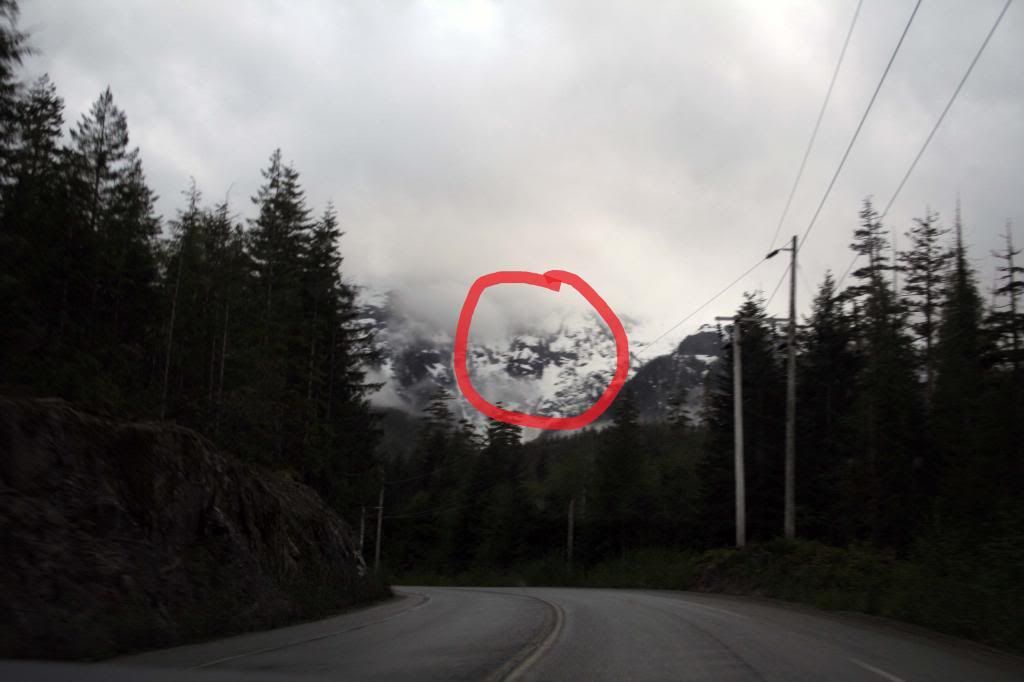 Once we finally got to Tofino, we decided to spend the next 3 days there, explore the Clayoquot sound and take a small break from non-stop driving. As I mentioned before, Tofino is a wonderful secluded gem – remotely located from all major highways and large cities, located right on the Paicifc coast, it really is a mecca for nature loving people.
Tofino's Eik Cedar – the town's oldest living resident. In 2001 the town faced a dilemma as the old tall tree became a hazard, luckily community decision was to preserve the tree, hence the bracing support designed by a structural engineer. The cedar is about 800 years old.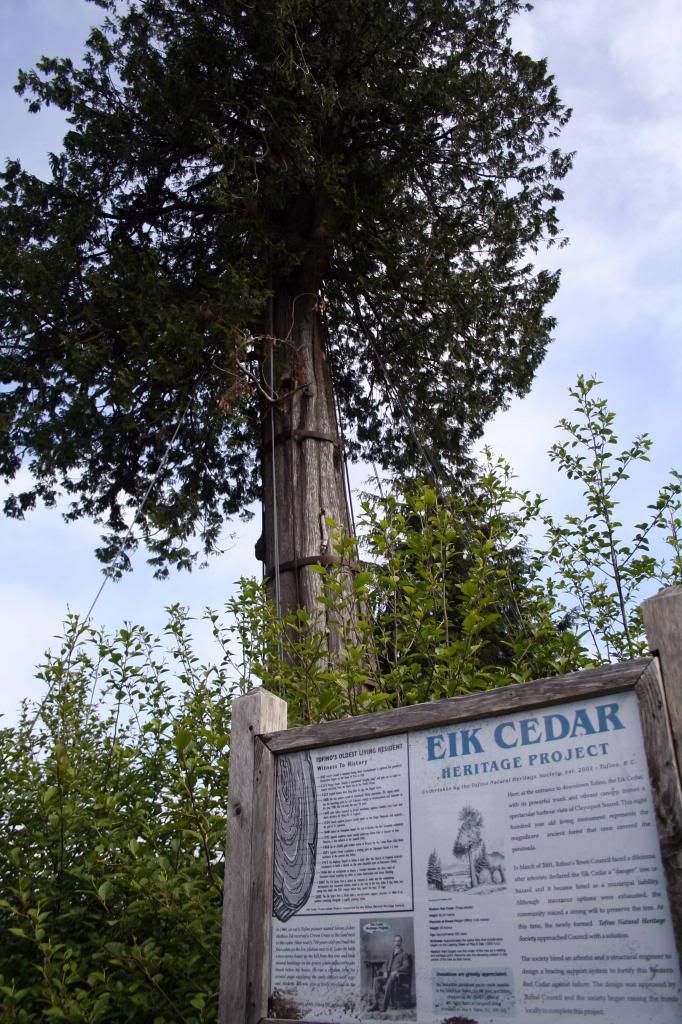 The docks.

The village itself is very small, with less than 2,000 permanent population (although swelling immensly during summer months), but it has everything you might possibly need during your stay there – vegan eateries, laundry with showers, health store, freshly squeezed juices. People are friendly, there's tons of little kids everywhere, as well as great friendly dogs, and even an amazing mini-pig Winston who loves to graze on tasty tofinian grass (if you want to see him and maybe donate some $$ into his 'treat fund', you can find him near his home, the Sew Tuff Quilt Shop, north on 3rd St at Main St). He's super friendly and simply awesome 🙂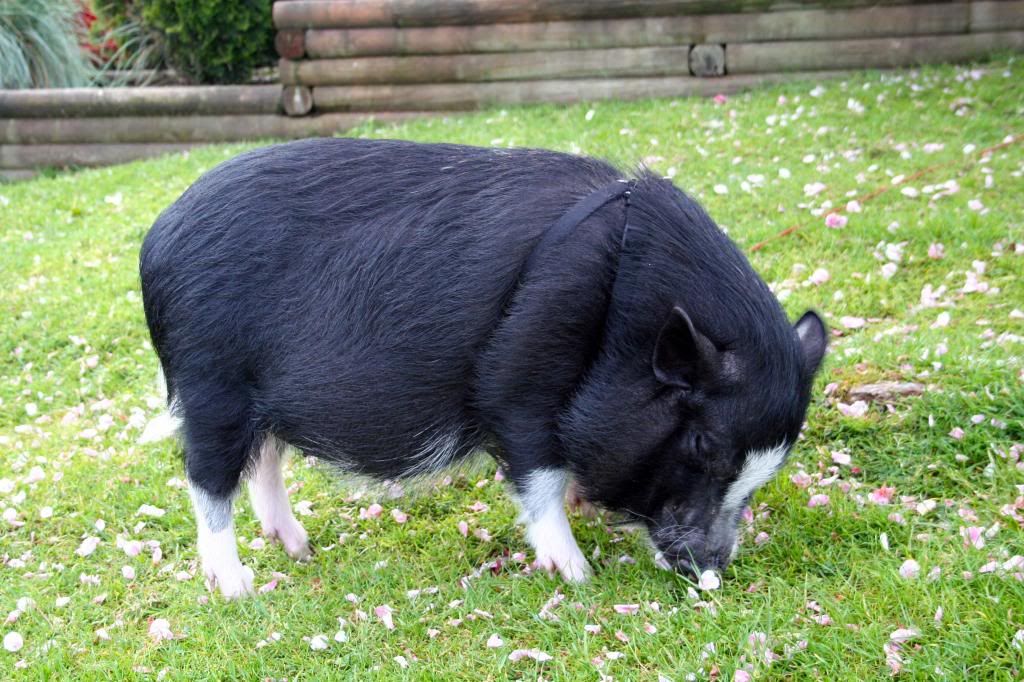 On top of that, there are huge flowers everywhere, tons of fresh ocean air, bald eagles flying around, and all that on the shores of Pacific Ocean with absolutely breathtaking views from any point, so shortly speaking the place is magical.
Between Tofino and Ucluelet, located about 1hr drive from one another, there is Pacific Rim National Park, and that's where all the long beatiful sandy beaches and awesome trails are.

Some beaches are connected, so you can hike along several of them at once.
Despite the super freezing cold ocean water and chilly May winds, there were plenty of awesome surfers doing some really cool stuff.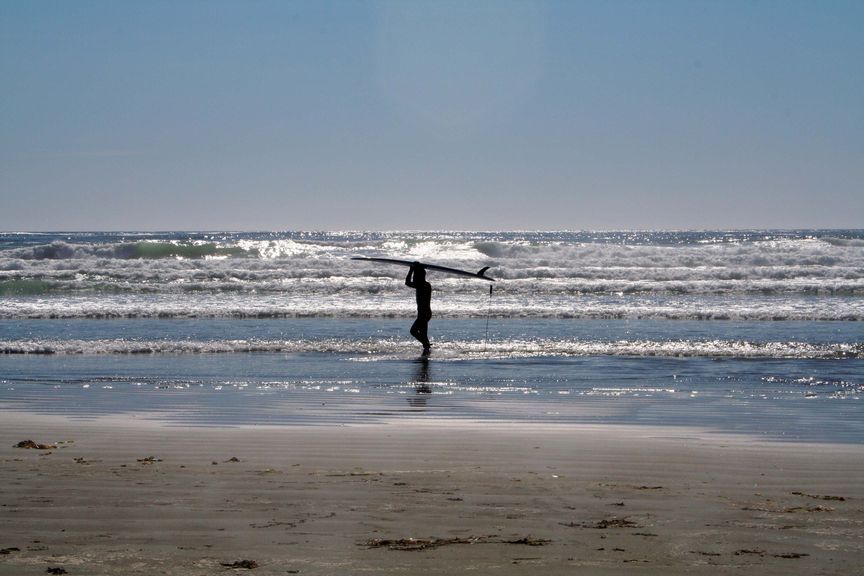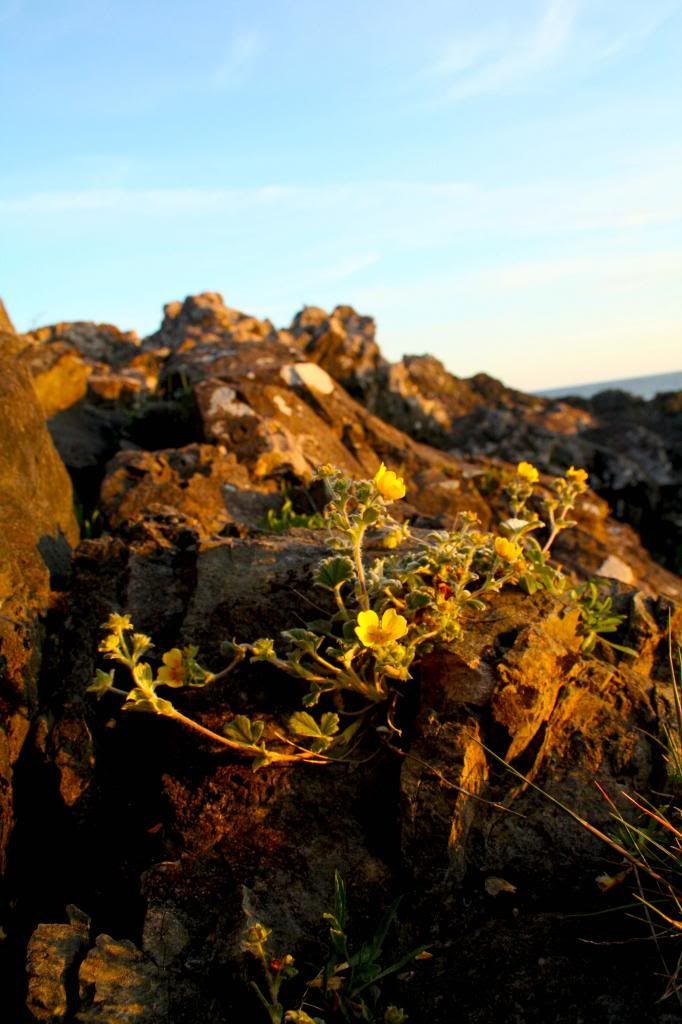 After exploring the beaches, we went on a Wild Pacific Trail hike in Ucluelet. Along the trail, there were some information boards with historic facts, and one of the interesting boards at the Amphitrite Point was telling that due to the rugged cliffs of the Pacific shore at the Clayoquot Sound there were hudreds of shipwrecks in that area, which resulted in the name 'Graveyard of the Pacific' for the western side of Vancouver Island.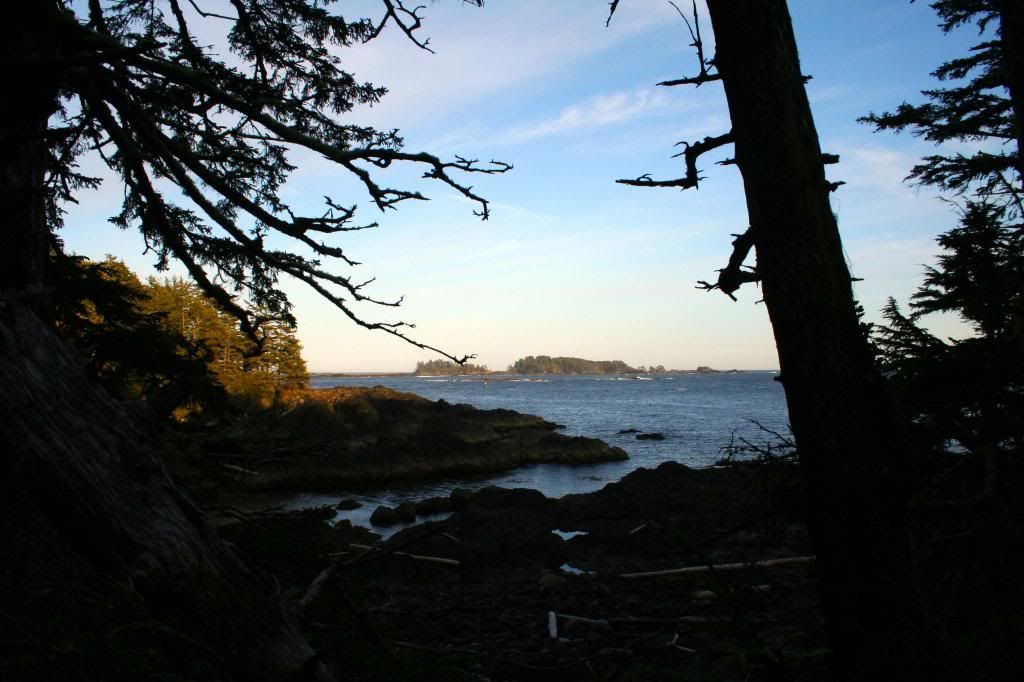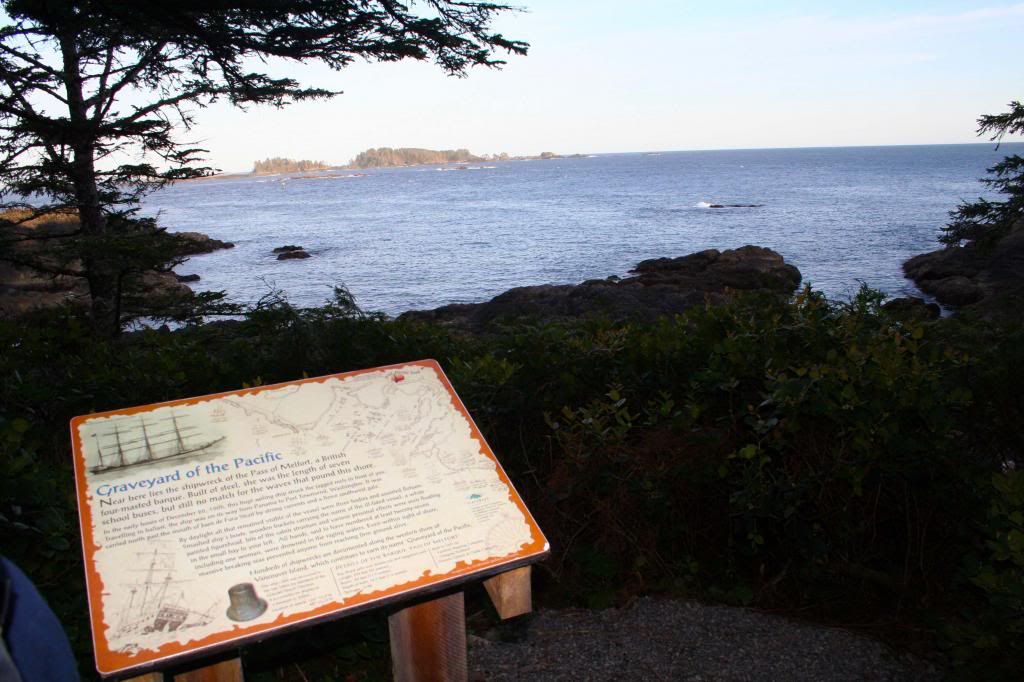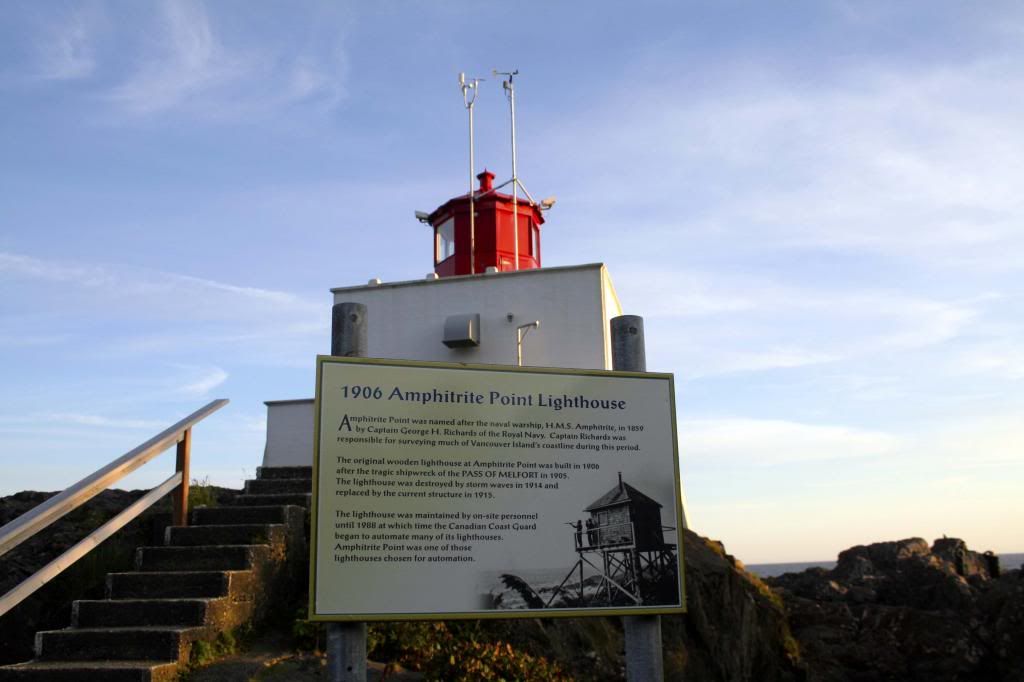 Btw, everywhere on Vancouver Island trails there were huge beautiful slugs, so if you happen to be there, please be careful not to step on them, as it appears they love sitting all the time in puddles on the trails. 🙂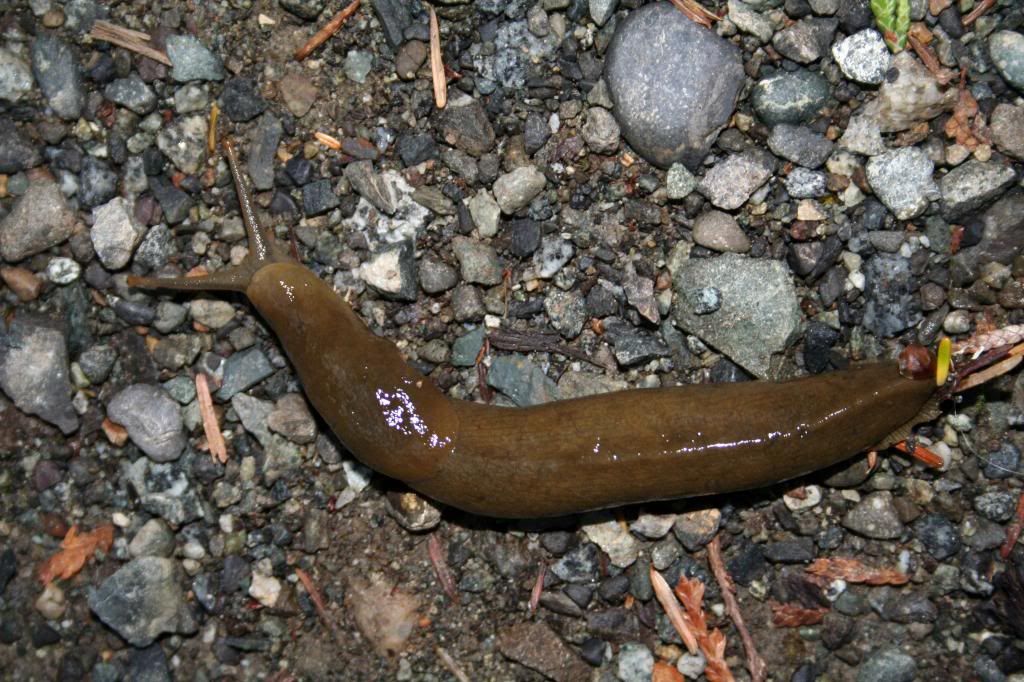 Days were spent hiking, beach bumming and exploring everything, and at night we gravitated towards Weigh West resort's pub – the only place open late in Tofino, located right on the docks, with awesome food, prices and even local bands live music. The place is obviously highly recommendedJ
Anyhow, Tofino is a paradise. And if you're planning on going there, make sure to have at least a week to stay and explore its wonders.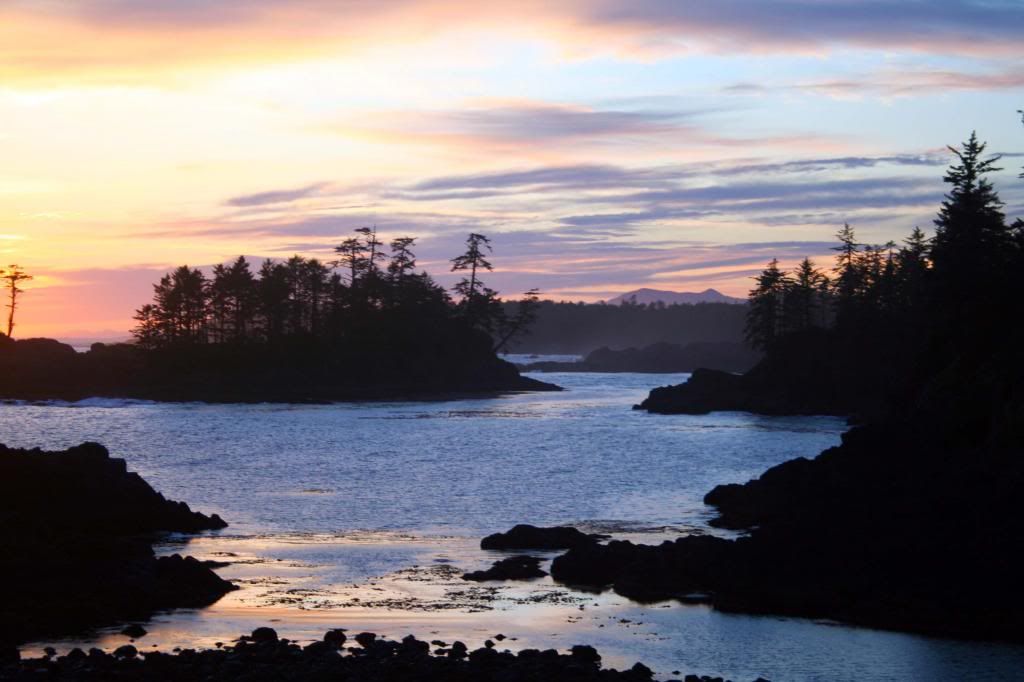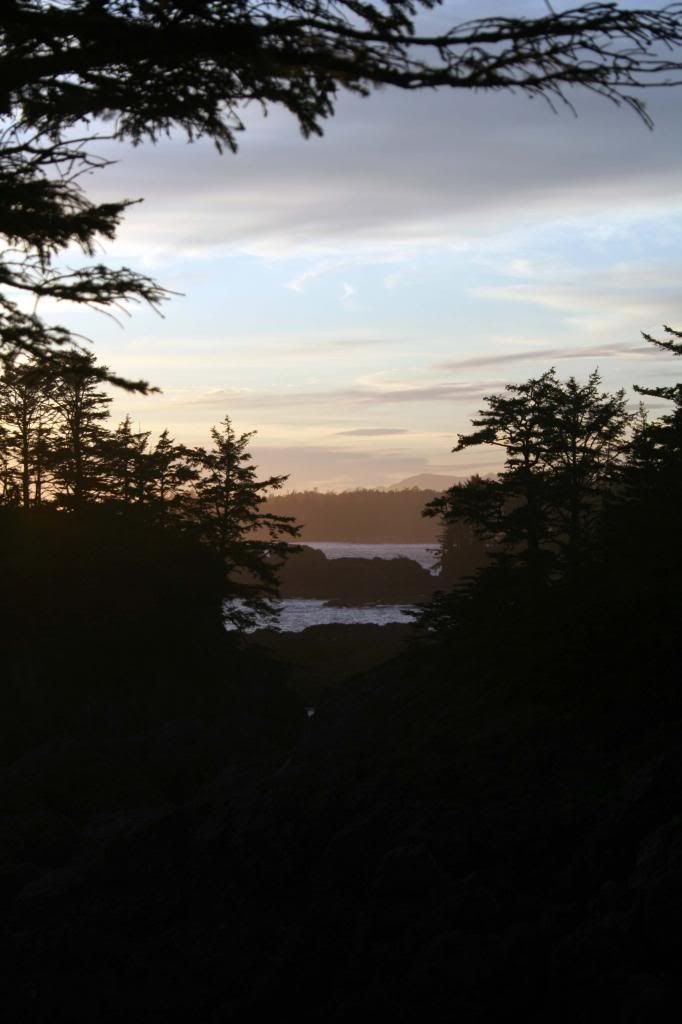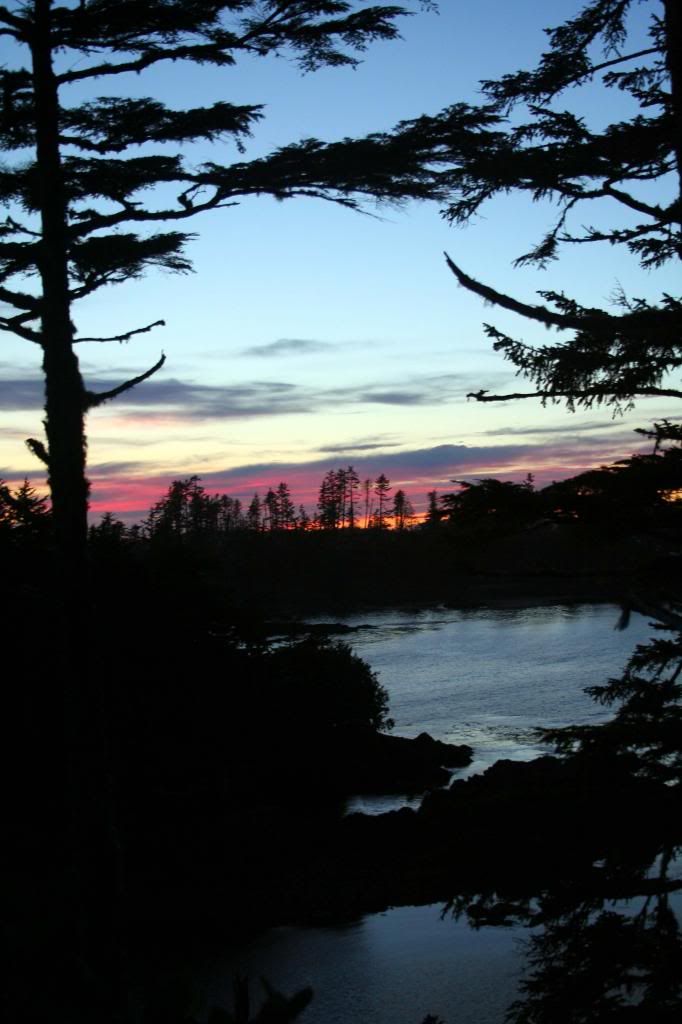 Star fish waiting for the tide to rise.

Speaking of visiting time, it seems that the best time would be either before or after the summer season, as when we were leaving at the end of May there were more and more people coming from Vancouver.
As for accomodation, we stayed at Tofino Motel – after checking out several other places, this one had the best rates, friendliest service, and most beatiful views of the Tofino bay.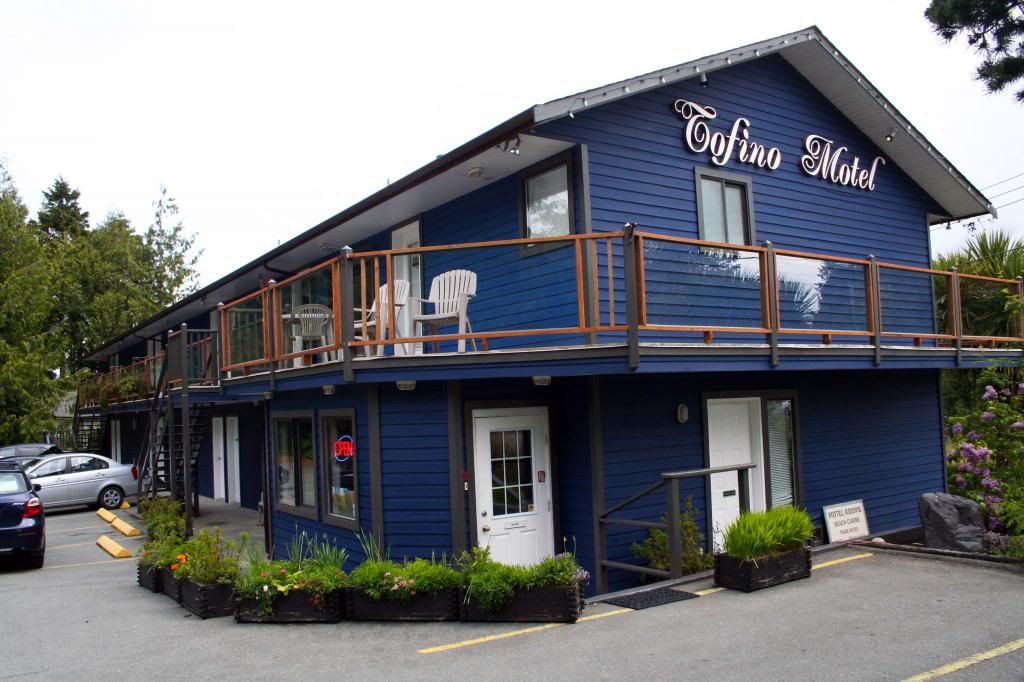 Another place I want to mention here is Green Soul Organics natural nutrition store – they were my saviours as only this store had amazing raw snacks, along with great organic soap products. More reviews on that in my next post.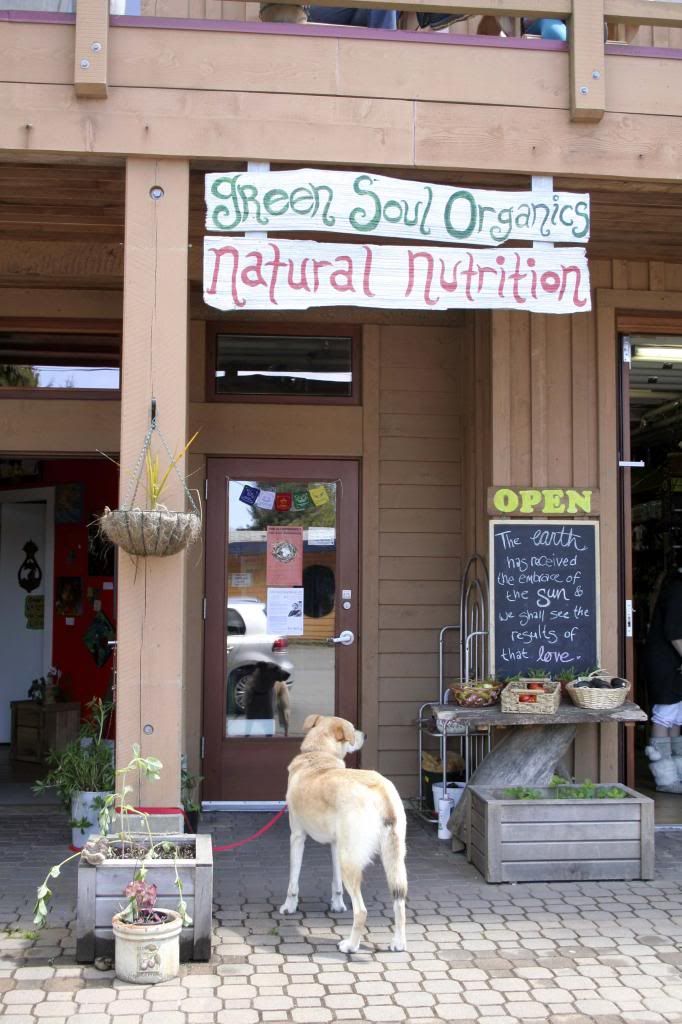 You can find other parts here:
Part 1 http://vegantravels.livejournal.com/1686.html
Part 2 http://vegantravels.livejournal.com/4254.html
Part 3 http://vegantravels.livejournal.com/5472.html
Part 4 http://vegantravels.livejournal.com/9022.html
Part 5 http://vegantravels.livejournal.com/10052.html
Part 6 http://vegantravels.livejournal.com/19373.html
Part 7 http://vegantravels.livejournal.com/22438.html
Part 8 http://vegantravels.livejournal.com/31352.html