Continuing on my mushroom-mania topic, here's the other recipe I was talking about – the King Oyster Mushrooms. Made practically the same way as the oyster mushrooms, but tastes differently.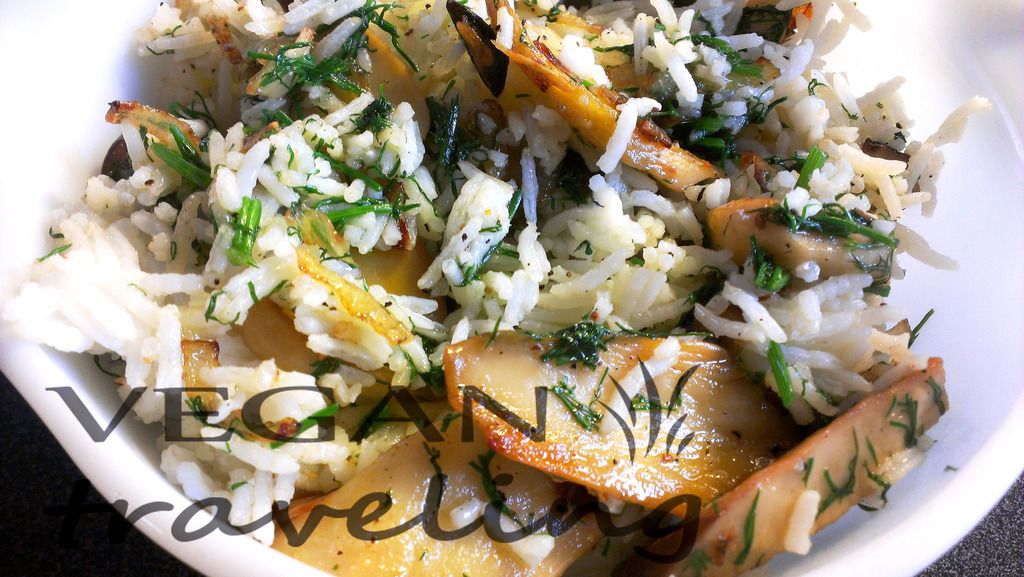 Ingredients:
1 package of king oyster mushrooms, I got them already pre-cut
plenty of fresh dill (1/2 cup-1 cup)
black pepper to taste
salt to taste
Grapeseed oil for sauteing
1/2 yellow onion, chopped (optional)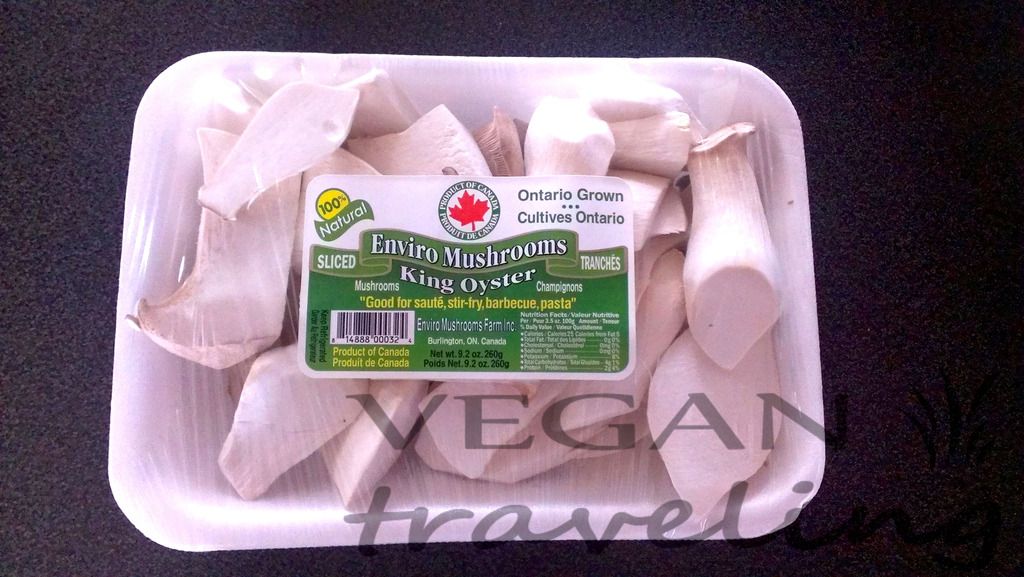 Preparation:
Sautee onion in grapeseed oil first, if using it. Then add the king oyster mushroom pieces – make sure each of them gets sauteed touching the bottom of the skillet, and turn the pieces upside down after 2-3 minutes. Add dill, black pepper and salt, serve on rice and enjoy!