Raw Pumpkin Pie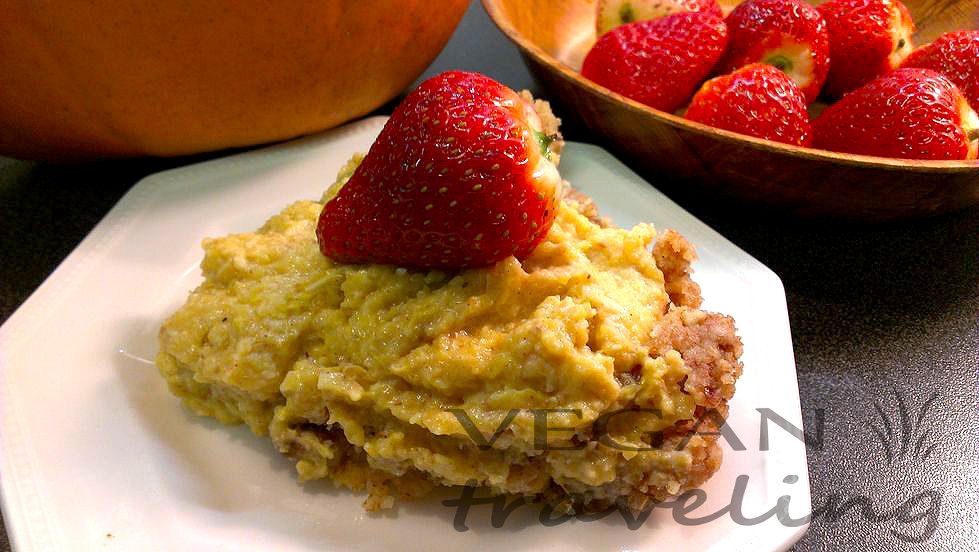 Ingredients:
Crust:
1 1/2 cup walnuts
1 1/2 cup almonds
4 large dates
1 cup coconut flakes
pinch of salt
Blend everything well in a food processor with S blade. Take out the mix onto the form and press with your fingers to form a layer.
 Cream:
3 cups fresh pumpkin
1 orange or 1 banana (I used orange, but banana probably would make it creamier)
2 tbsp orange juice, freshly squeezed
2 tsp ground cinnamon
1 tsp ground vanilla
5 large medjool dates
1-2 tbsp maple syrup
1 tbsp coconut butter
1 tbsp almond butter
1 tbsp cashews/cashew butter
1-2 tbsp coconut flakes
juice from 1/2 lemon
pinch of salt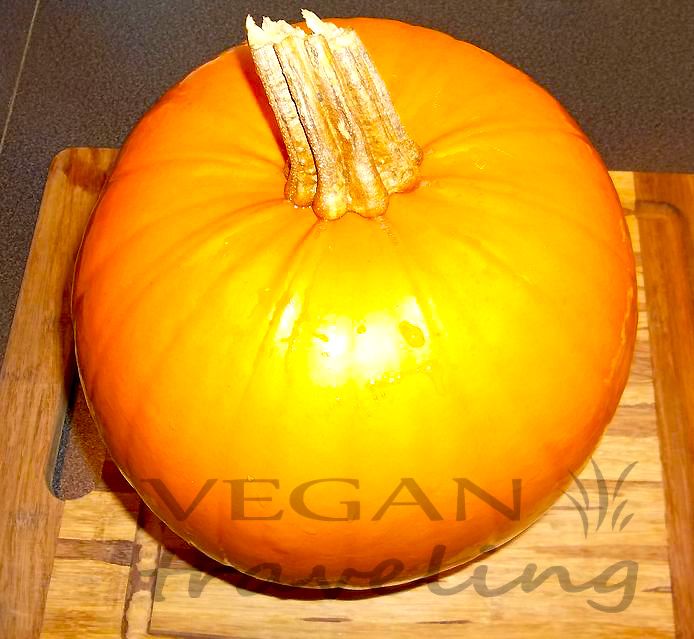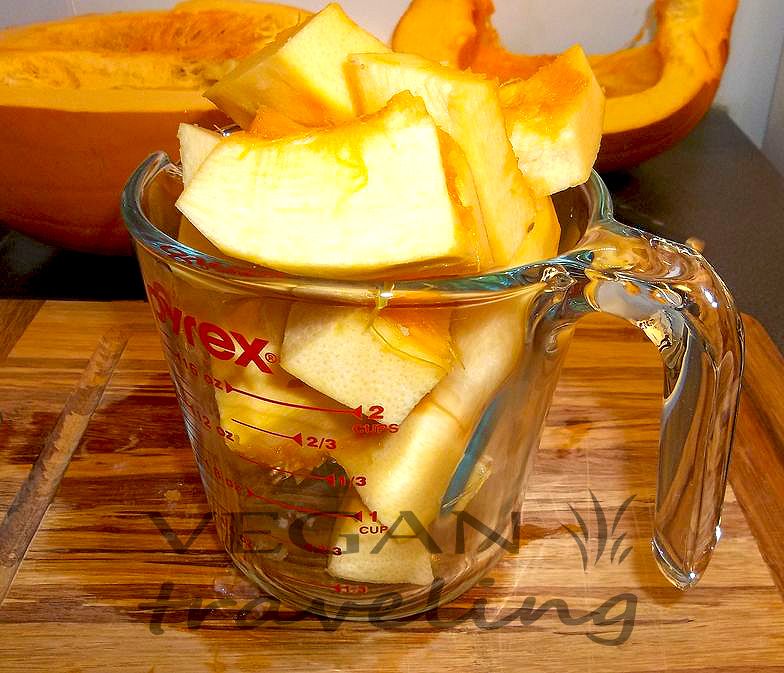 Blend everything well in the same food processor, take out the mix into the form on top of the crust layer. Put in the freezer for about 1-2 hours to solidify. Serve with strawberries or any other berries.