It's starting to get cold outside, definitely time for some warm baked stuff. I chose the easiest – potatoes & other veggies with basil. 10 minutes preparation, 1 hour in the oven – not much work, and totally worth the wait!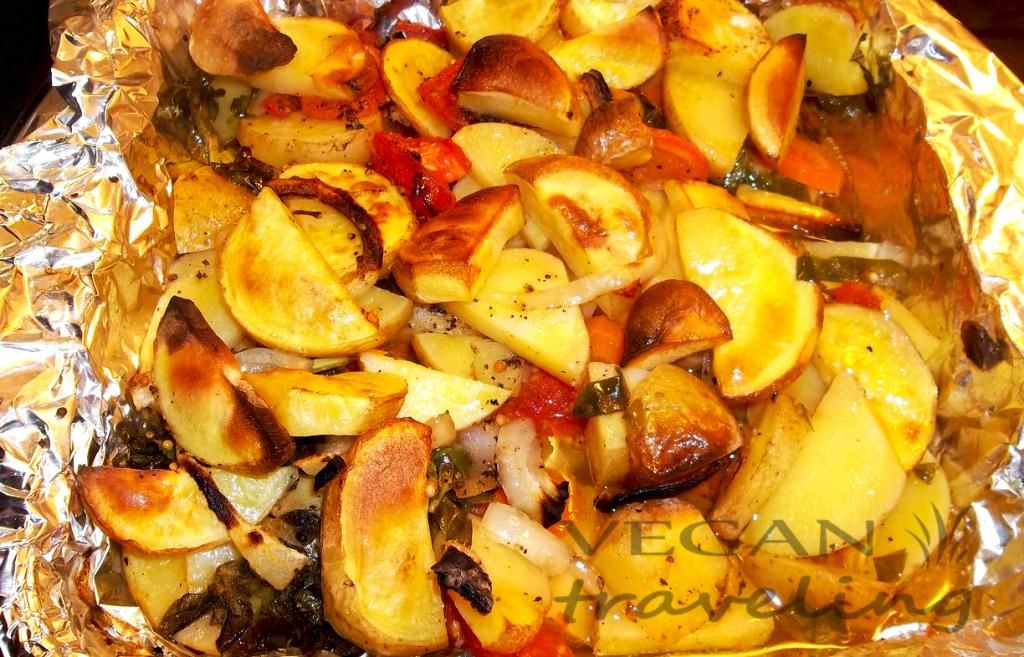 Here's what you'll need:
1 medium yellow onion, sliced
8-9 average potatoes (I used Yukon Gold), cut into 'half-moons'
1 large tomato, chopped
2 carrots, sliced
2 tsp italian seasoning
salt&pepper to taste
4-5 tbsp chopped fresh basil leaves
1.5 cup water
1/4 cup (or a bit more) cold pressed olive oil
Preparation:
Preheat the oven to 275 Celsius. In the meantime, line your baking form with aluminium foil, and start putting vegetables in layers – first onions, then potatoes, carrots, onions again, tomato layer, carrots, basil, remaining onion and then potatoes. Sprinkle the spices on top, then pour oil and water. Water should be enough to cover all vegetables half way. Bake for about 1 hour. I usually don't cover, as I like the crunchy top layer. But if you want to avoid getting slightly burnt top potatoes, then definitely cover the baking form with a lid or foil, make sure to pierce the foil in couple places for the steam to come out.
Serve with some vegan cheese on top, or just on its own.