Started with a huge carrot+orange+lemon juice. This week I do my juicing daily, as it keeps me on my raw week track.
Then a salad with home made guacamole: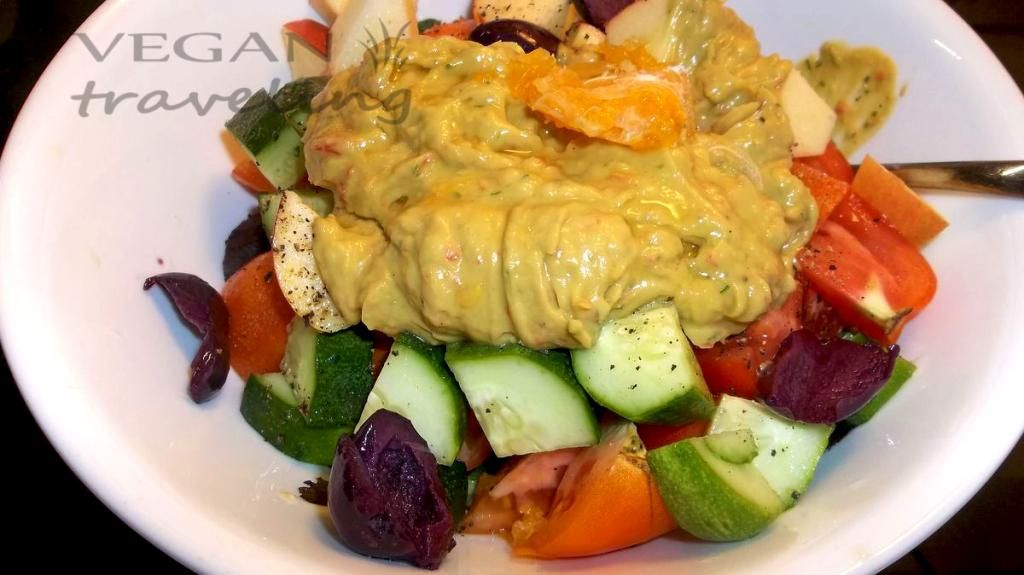 Ingredients:
1 small fresh cucumber
1 medium tomato
couple large olives, sliced
1/4 sweet fresh apple, chopped
1/4 tangerine, sliced across
topped with delicious guacamole:

1/2 avocado
slice of sweet pepper
1 tsp red onion
small bunch of parsley
salt&pepper

chop all ingredients in food processor and enjoy!
And at night I had delicious watermelon…mm
And of course, a bunch of raw livies at night! Feeling light, happy and energetic.