Because most of the white and brown sugars on the market are not really vegan, and just because I also try to stay away from processed foods as much as possible, I use natural sweeteners in all desserts – pure dates or pure maple syrup do the job very well. Here's a really good recipe for natural raw power truffles that doesn't use a pinch of sugar. They're great and filling, amazing snack for travelling long distances when there's no time to stop for food, or also great for exam preparation times if you, like me, oh absolutely need those sweets when studying. So here goes: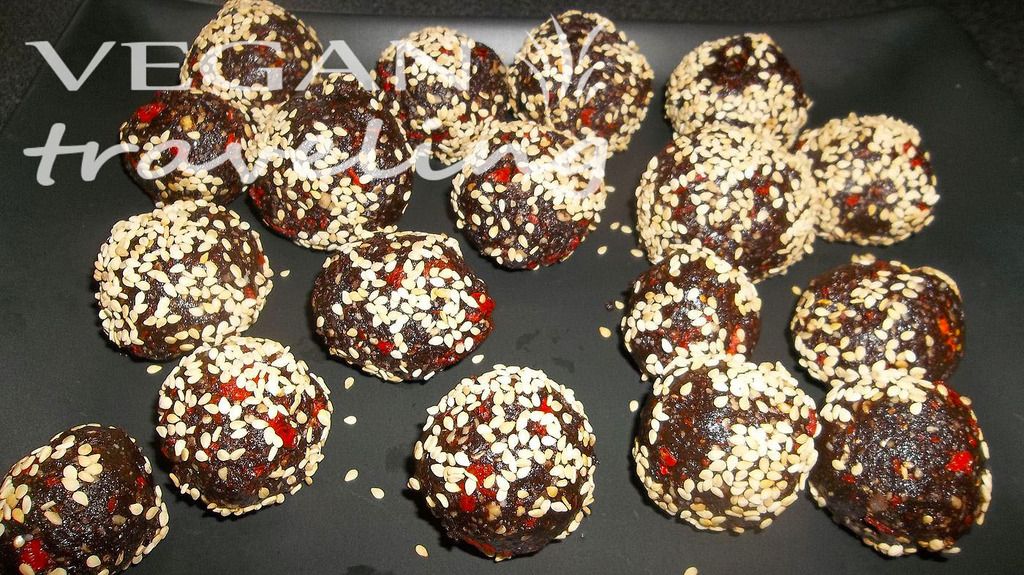 Raw Vegan Cacao Goji Power Truffles recipe
Ingredients:
½ cup sesame seeds
½ cup walnuts*
½ cup sunflower seeds
4-5 pitted medjool dates
2-3 tbsp pure raw maple syrup
½ cup coconut flakes, unsweetened
¾ cup dried goji berries
3 tbsp cacao powder
Pinch of salt
1 tsp ground cinnamon
Another ½ cup sesame seeds for coating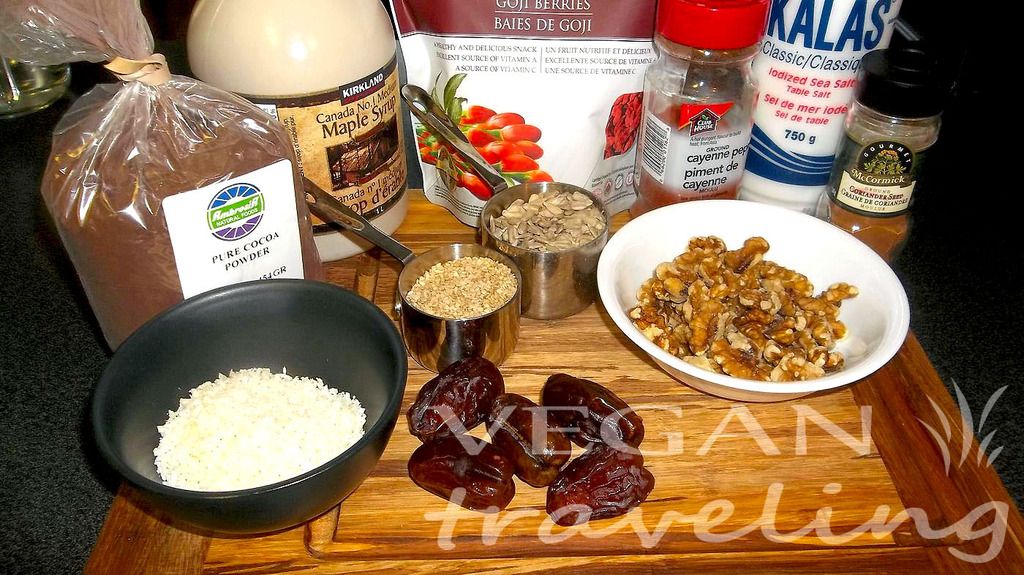 Preparation:
You'll need a powerful food processor with S blade, such as Hamilton Beach. First mix nuts and seeds very well. Then add dates, cacao, salt, cinnamon, mix well. Add goji berries, keep mixing. As the last stage, add maple syrup and pulse – you'll see that the mix forms a large mass.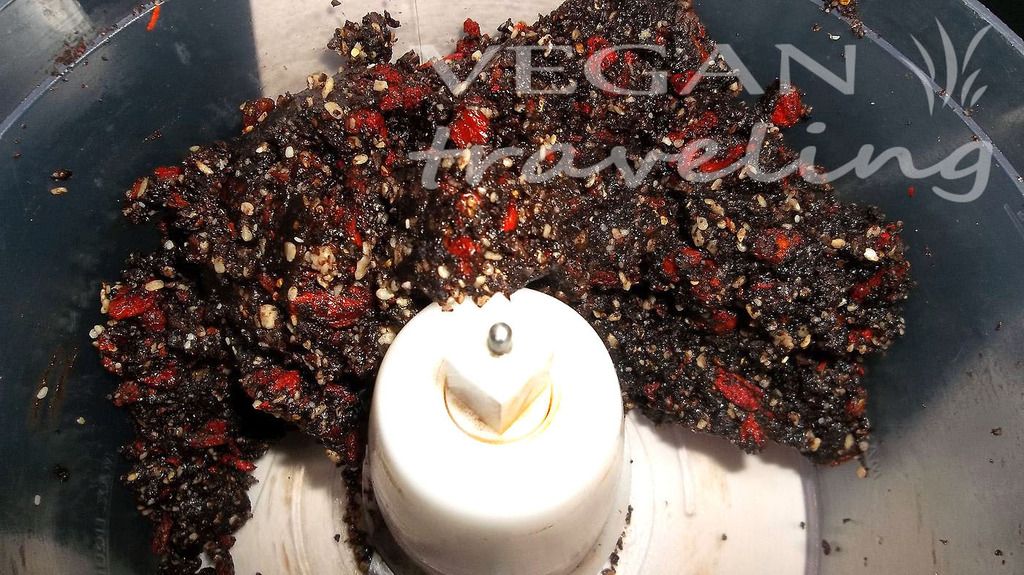 At that point stop mixing, take out the mass and start pinching off pieces from it and shape small truffles from it with your fingers. Coat the truffles in additional sesame seeds and put to the fridge in a sealed container. They stay good for quite a few days no problem!
Otherwise, if you want to get perfectly shaped bars, cover a baking sheet with parchment paper, press the mass evenly onto the baking sheet with your fingers, cover, and put into a freezer/fridge for some time. Once the mass hardens, you can cut it into bars with a hot knife or a string. Enjoy!
* Tip – if you have extra time, defintely soak the nuts to improve the taste, plus this also would make them more digestable.