Here's my simplified version of this traditional Middle-Eastern dish. In USSR we were usually making an Uzbekistan/Tajikistan version in which rice is cooked with the rest of ingredients. I omitted adding dried appricots or raisins in this case, but those can definitely be really good in plov as well.*
Vegan Pilaf recipe
Ingredients:
1 cup cold pressed olive oil
3 cups organic brown rice, or any other rice you prefer
6 cups water
1 yellow onion chopped
1 large carrot chopped
1/2 sweet red pepper sliced
1 fresh tomato chopped or 2 tbsp sundried tomatoes
1 large head broccoli, separated into florets
2 cups frozen corn
2 tsp italian seasoning
salt and black pepper to taste
5-6 tbsp fresh cilantro, chopped
Preparation:
Make this either in a large skillet or in a extra large pot. Pour oil and sauté onion, carrot, tomatoes and sweet pepper until golden.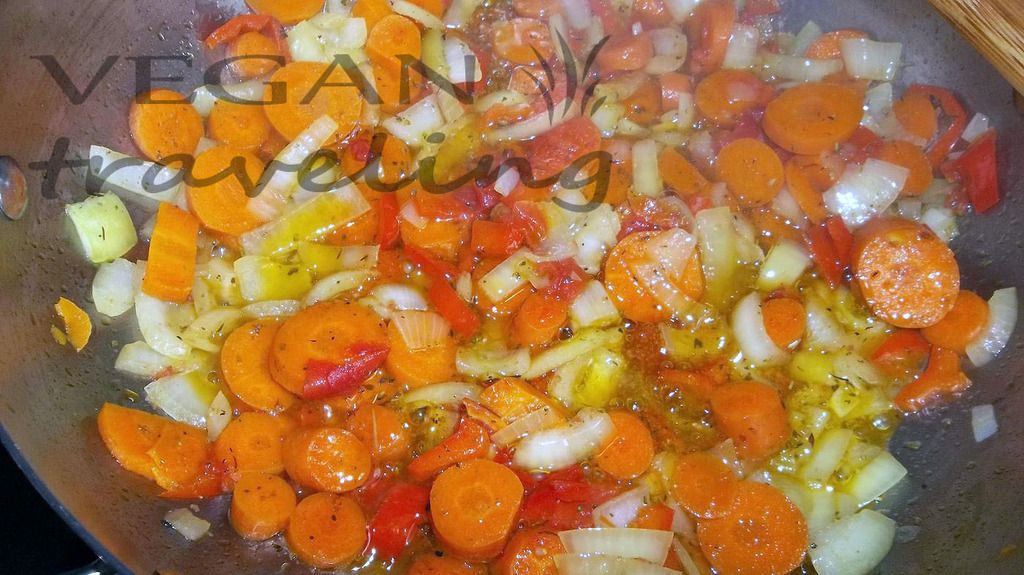 Add corn, and sauté for another minute.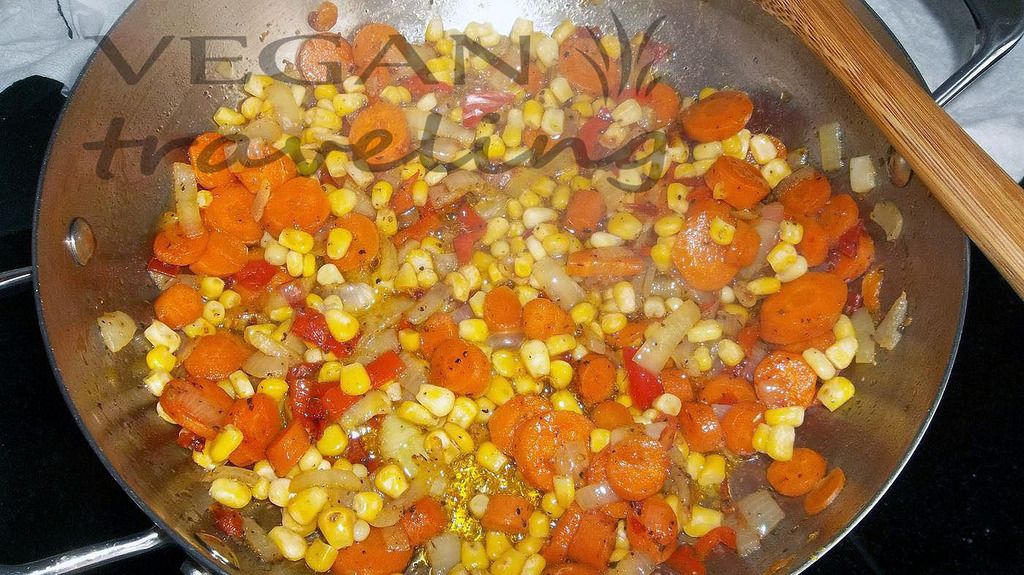 Then add rice, salt, pepper, italian seasoning and mix very well with all the ingredients, keep mixing on high setting for about another minute.
Next, add water, bring to boil, then reduce the heat, cover with lid and simmer until rice is almost ready but some water is still left – with brown rice it takes about 17 minutes, with basmati or jasmine it would take about 6-7 minutes. Mix in the broccoli florets and cilantro, bring to boil,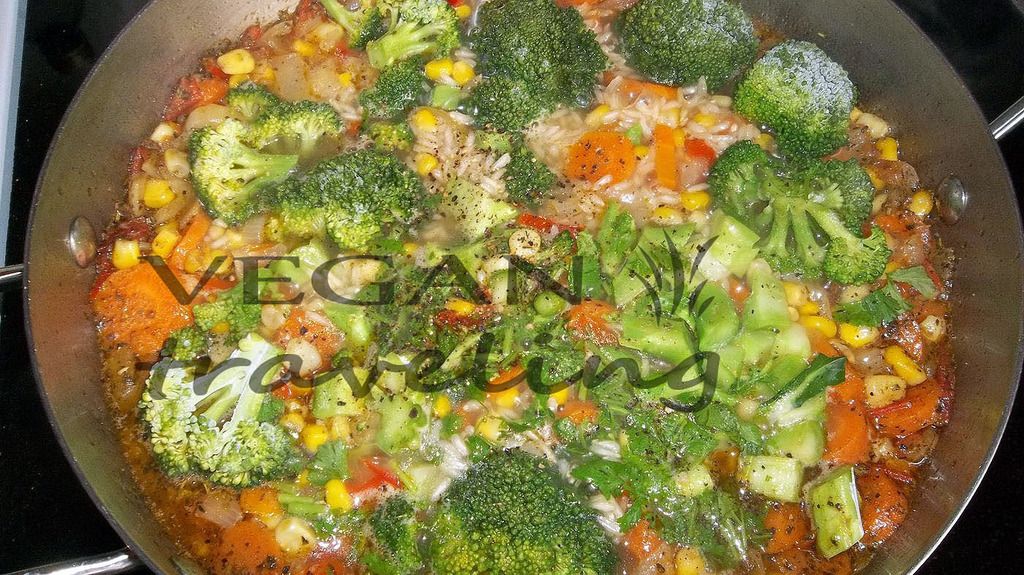 then reduce heat and leave simmering until rice is ready (for brown rice another 10min). That's it!
* If you decide to make it more traditional, and add some raisins/dried apricot/dried plum, then add it when you mix in rice, and of course make sure the dried fruits are pitted.