So, just after 3 weeks of planting those tiny little things at my backyard I've got several overgrowing herb planters! yay!
Basil is doing great, despite of permanently being eaten by earwigs and snails…I have too much pity for those guys to get rid of them, so they continued eating and I thought the basil was not going to grow, but apparently earwigs trimming did magic, and my 3 basils are flourishing! Maybe lots of rain also helped, but anyhow they're like 5 times taller than they were originally. On the left are also some parsley and cilantros which are quite happy together as well.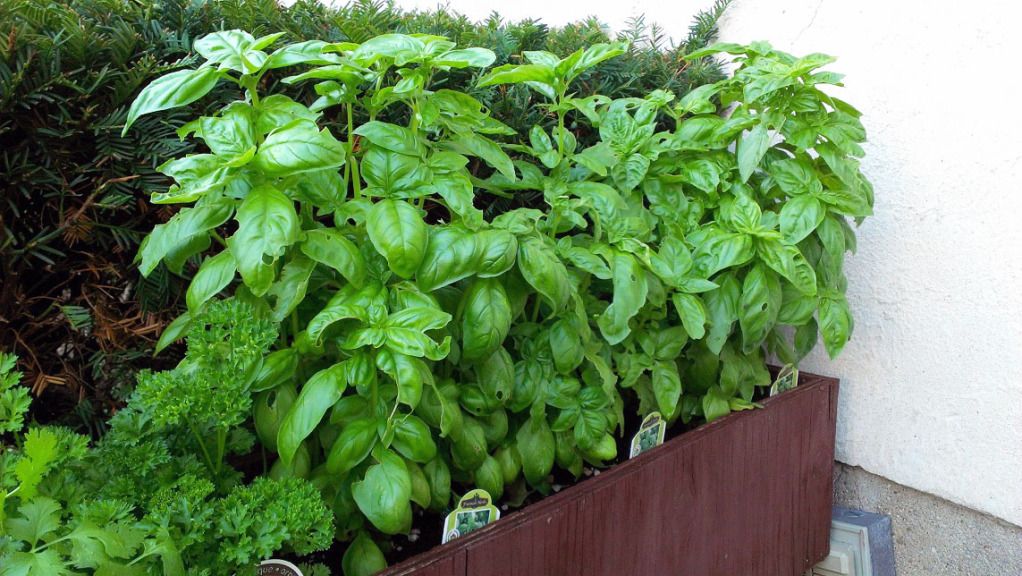 Mints are growing really well, I already have to do some pruning as they all the time want to bloom. But gotta stop their happy intentions cuz otherwise I'll just end up having mint flowers. Alas:)
And lastly, the king of my garden is Mr. Sage. He's really awesome, as from a tiny weak plant bought from a supermarket 3 weeks ago he grew into a beautiful velvet leaf mini bush, and I see tons of mini leaves coming out almost every day! crazy plant =) If it goes like that I'll soon have to replant him separately with more space.