Finally posted the picture for the "pancakes" recipe!
And here's another one – completely happy and of course vegan stuffed tomatoes. We usually make these along with cabbage rolls, but when I decided to make them I had absolutely no cabbage at home, so just ended up making tomatoes, which are always my favourites anyway. The recipe is actually pretty simple, the whole preparation takes about 10min plus about 25 min cooking. And the result is of course delicious 🙂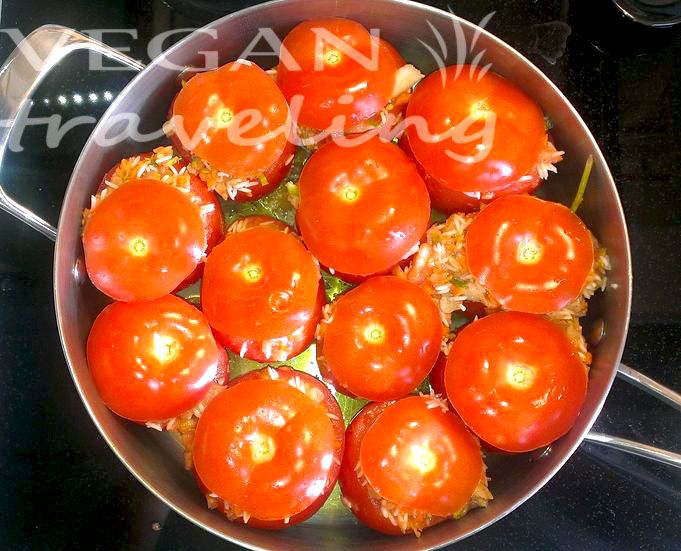 So I used the following ingredients:
12 average tomatoes
1 cup white rice (but I'm sure brown would work great too)
1 sweet green pepper
1 large carrot, peeled
a generous bunch of parsley
1 package of fresh oyster mushrooms (button mushrooms would work fine as well)
1 cup red lentils
1/2 large yellow onion
salt and black pepper to taste
4 tbsp olive oil
bay leaf
Instructions:
Carefully slice off the top of the tomatoes, then empty the tomatoes, leaving only empty shells and caps.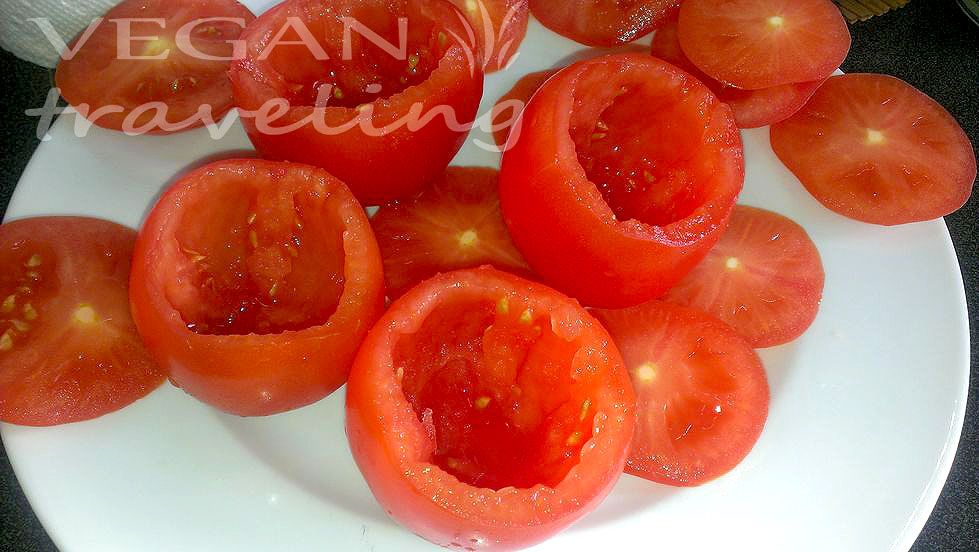 Put tomato pulp into a large bowl, add rice, then all other ingredients (chopped – I used food processor), mix very well.
In a large skillet pour oil, then stuff every tomato shell with the mix and place into the skillet.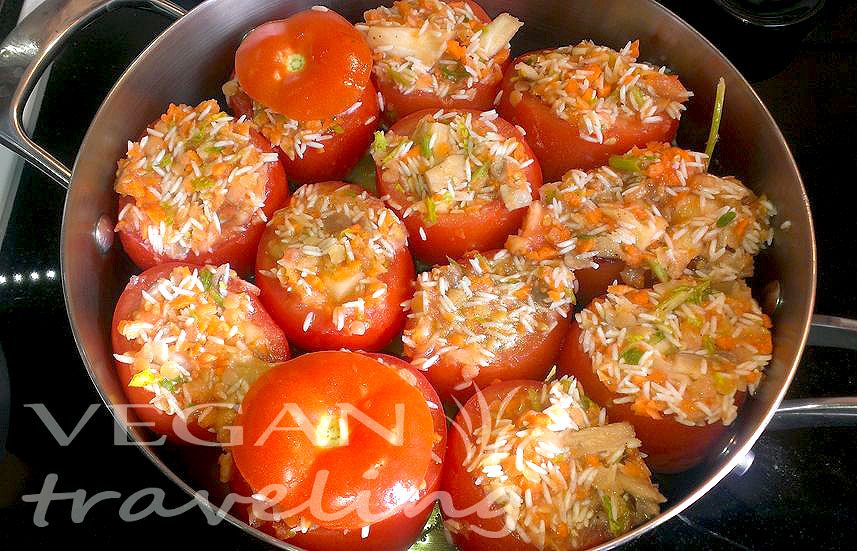 After all of the tomatoes are nicely organized in the skillet, cover each one with a cap.
Add bay leaf and about 1/2 cup of water. Cook on low setting for about 20-25 minutes until rice is ready. Cover with lid, cool and enjoy!
Note: optionally, you could lightly sautee the mushrooms and onion before adding to the mix, but I went with a healthier way this time.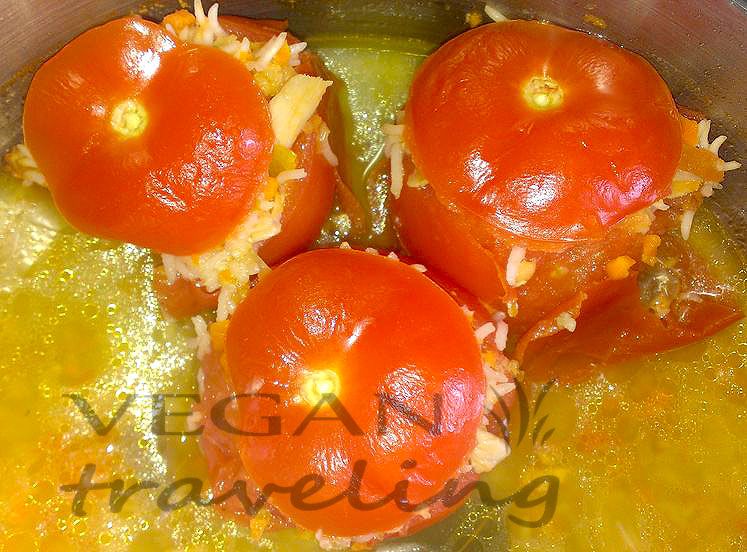 The tomatoes ended up a bit shapeless due to too much water added, but although not as attractive as I meant them to be, were still extremely tasty 🙂